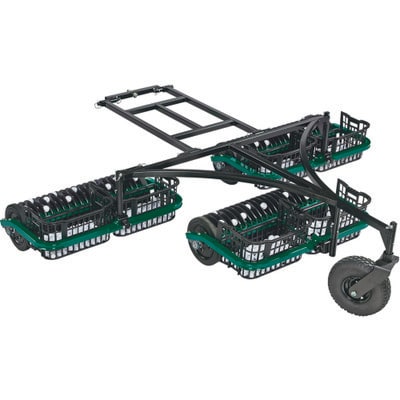 Wittek Ball Hawk
Available in both a 3 Gang and a 5 Gang unit

The Ball Hawk Series ball pickers contour to any terrain. Wittek, for the Highest Standard of reliable service since 1946. Newly designed composite white & black discs. These lightweight, durable discs maximize productivity on the range. Advanced turning system. new engineered tires on each end of the drum, combined with pillow block bearings, provide added reinforcement that greatly maximizes strength and maneuverability. Spring loaded fork assembly. Another Wittek Exclusive 1 ½' square tubing, largest in the industry. A powder coat finish results in high strength and long lasting performance and protection

This picker is meant for undulated terrain.
Manual

3 Gang Selling Price $ 5135.00
Call for Shipping Price. It will be charged separately. 
Replacing Drum on Pickers
---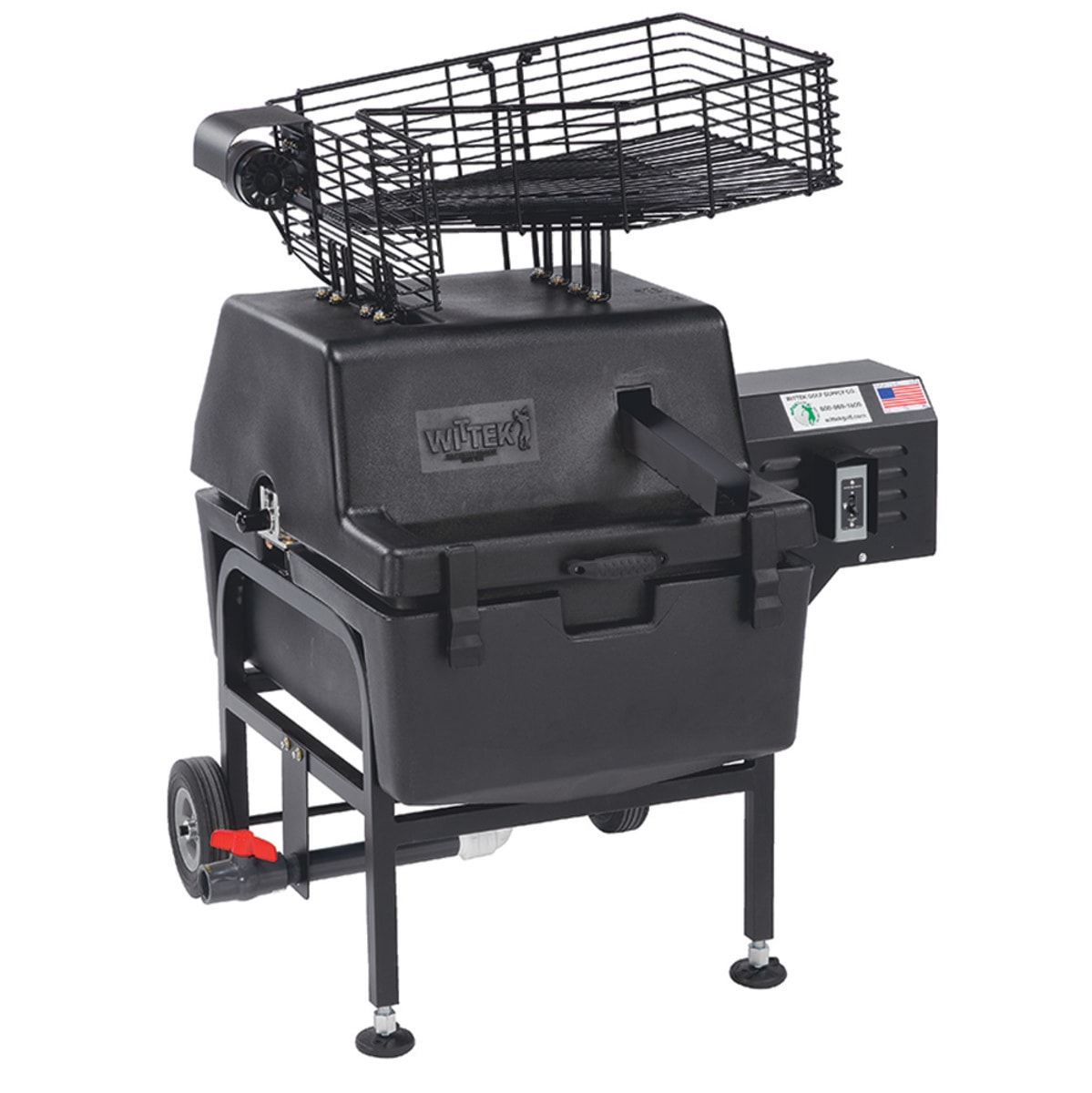 50 G SuperWash
Double the output, delivers 20,000 sparkling clean range balls per hour. Over 15 feet of double cleaning power! All weather motor cover protects against sun, rain and weather. ½ HP high torque gear motor. Soft Touch Brush Lined Drum. Reversible drum to protect against wear and tear on the drum. Basket kickstand keeps the washer open for easy maintenance.

Guide & Rubber Strip How to Guide

Weight 199 lbs
Tank Capacity 16 Gallons
Hopper Capacity 350 Balls
Motor ½ HP
Selling Price $ 5795.00
Call for Shipping Price. It will be charged separately. 


---

Wilson Range Ball
Wilson's top range ball is available White with Black Stripes or yellow with Black Stripes. Packed 24 DZ per box

72802 White Ball/Black Stripes
72804 Yellow Ball/Black Stripes
$ 8.25 per DZ


Wilson Range Limited Flight Ball
Wilson's top range ball is available White with Black Stripes or yellow with Black Stripes. Packed 24 DZ per box

72902 White Ball/Black Stripes
72904 Yellow Ball/Black Stripes
$ 9.50 per DZ