Netting
"I'd like to thank you for your help with the netting. It's installed and looks great! Very nice product!"
~ Chad Charbonneau, Whistle Stop Golf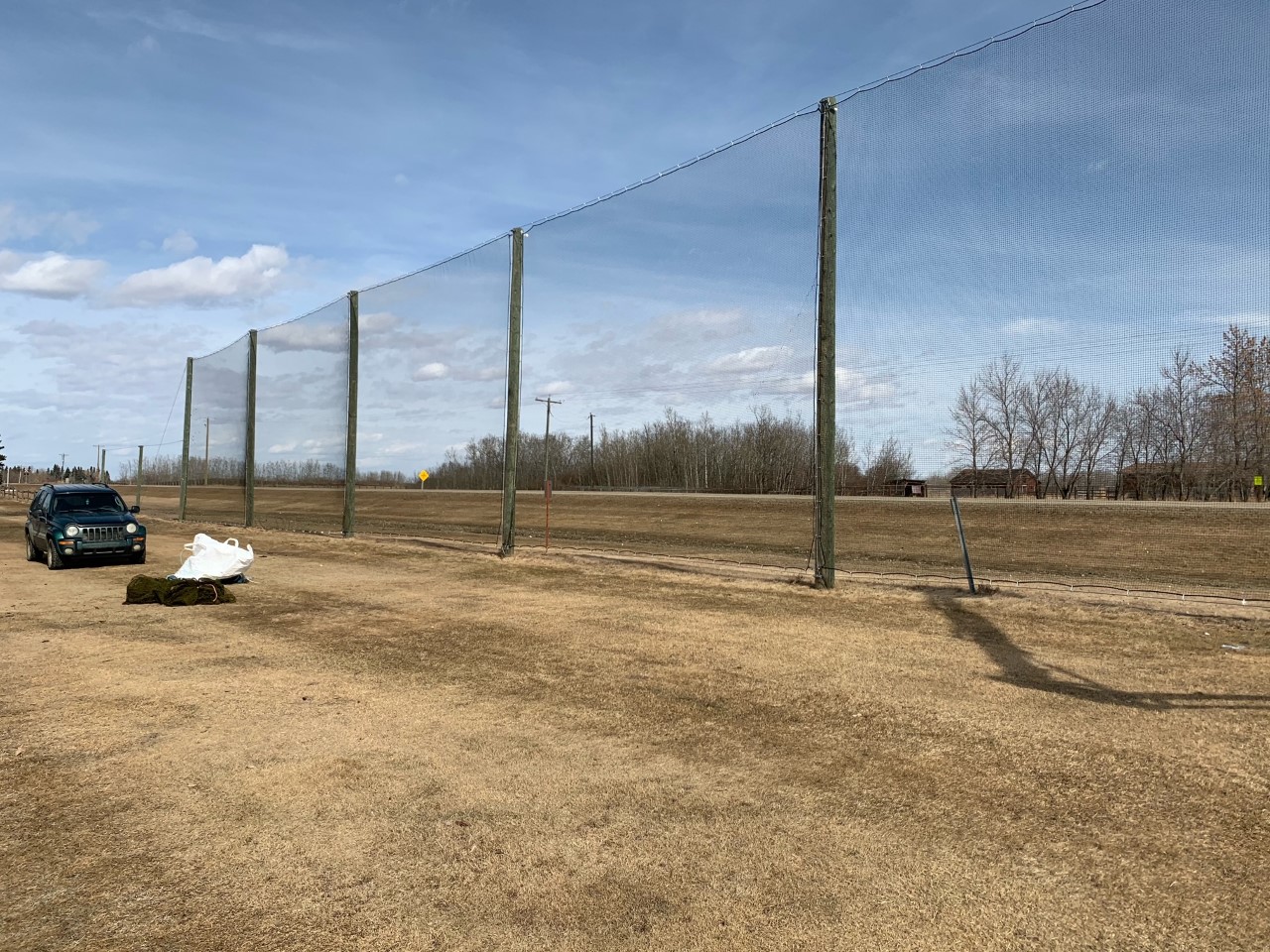 ---
"Turf Nets Sports Supplies was instrumental in our process of bringing the first indoor baseball/softball training facility to Newfoundland and Labrador. They're expertise and service were top notch, along with their ability to teach our staff on how to ensure all cages and nets function properly."
~ Noah Anderson, Premier Sports Academy
Read More here: 
---
"WOW" the job you did looks amazing the client is happy thank you for helping me with this project and look forward to many other future projects together.
~ Aaron McDonald, Bramalea Fence
---
"We've worked with Tim and Trevor at Turf Net sports exclusively for over 5 years.  The netting quality is awesome and the service we get from Trevor is even better.   They are always willing to do what it takes to get the orders filled and delivered on time."
~Aaron Hardy, President Foresight Sports Canada
---
Turf Net Sports provided an outstanding product for my specific needs. The order was customized to exactly what I require rather than only selling one specific size. Any challenges that arouse during the process were dealt with quickly. Overall satisfaction from the golf professional. ~ ~ Briant Gallant - CPGA, BG Golf Acdemy at FireRock, London, ON
TNSS was selected based on high quality, short lead times, excellent customer service and the availability of the industry's highest quality of netting and driving range equipment. ~ Mohender Anand, Club 6 Practice Facility
Putting Greens
Hey Tim, I just wanted to drop you an email to let you know how impressed I was with both the product and the service you provided. From the first day of you guys running me through the process until the last touches of the finished product you and your staff couldn't have been more professional. We have had countless great nights with the green and it's always a favourite conversation piece of anyone new to the house.
Thanks again,
~ Sean Hannaway
"I wanted to just send this note to express my satisfaction with the Putting Green your company installed at our range last fall. After contacting several synthetic putting green companies, we selected Turf Net Sport Supplies to do our practice putting green. From our initial contact to the professional conduct of your installation crew, to the end result, we were very pleased that the putting green at Joshua Creek is what I had visualized when we met. Our new putting green will be of benefit to all the golfers that visit Joshua Creek to work on their game as well as an added feature for the teaching Professionals for their clinics and putter fittings. I have no hesitation in recommending Turf Net Sport Supplies to anyone wishing to have an artificial putting green in their backyard or as a practice putting green at their facility." "
~ John Davis, CPGA Professional, Joshua Creek Golf & Tennis
"I want to take this time to thank Tim and his installation manager Derek for the wonderful job that they had done with helping to build our dream cottage. The putting green that Turf Net Sports Supplies had installed at our cottage was the icing on the cake. TNSS was very professional from the first meeting that we had to the completion of the 6 hole putting green, sand bunker and chipping area. What they communicated including budget were right on the money. In the 20 years of being in the golf event business, the team at TURF NET understood my wish list needs process from start to finish."
~ Rudi Tomiczek - Admark Sports
"Even though, we only had a small putting green and chipping area installed in our backyard, Derek treated us like we're golf course owners. He is very professional, courteous, punctual, and meticulous. We are more than happy with our purchase. People who visit of all ages enjoy it. Not only is it no maintenance and looks professional, it makes the backyard look great."
~ Mike & Marisa Pisano, Thorold, ON
"The quality and display of our putting green is exceptional. Installation was fairly simple, and the staff was very pleasant to work with. I highly recommend this product for indoor instruction, or even practice at home."
~ John Billiter - PGA, Head Golf Professional, Sportsman's Country Club
"We were very happy with the golf green that was installed at Blue Lagoon Villa, Mahoe Bay, Virgin Gorda, British Virgin Islands. Actually, the green exceeded our expectations – the base and green were installed perfectly Some holes had some slope, which we requested, making it that much more fun to play. Derek worked very well with the neighboring Villa to ensure machinery was only used when they left for an hour or two. I would definitely recommend TNSS. Well done."
~ Craig Marthinsen - Toronto, ON
"I just wanted to thank you for the help in sending me all the information to help me in my process in putting in my putting green ---Your company went above and beyond in helping me where no other company would give me the assistance that your company did. Thanks again for all your help and your staff too! I am sure I will be seeing you again. We absolutely love our putting green. The green is amazing. We love it.....it turned out better than we thought. erek has been great to work with. Thank you for everything!!!We will be definitely be passing your company information on to other friends."
~ Karen
"Thank you for stopping by today and working on the green. As soon as Terry got home he went right out back and said "Wow, this looks great".
~ Jane - St. Catharines, ON
"Over 10 years ago Turf Net Sports installed a 9-hole accessible miniature golf course at Heartland Forest. This was a long-time dream of our founder, Dan Bouwman. The course has been used by thousands over the years and was in need of a significant overhaul. Tim Proctor and his crew did a beautiful job installing the new turf – it looks amazing! We can't wait to re-open so that all ages and all abilities can once again enjoy a game of mini-putt in the great outdoors."
~ Elisabeth Graham - Executive Director, Heartland Forest