Archery nets are manufactured with ultra-high-quality Delta Web using tight mesh sizes designed to stop arrows in target practice.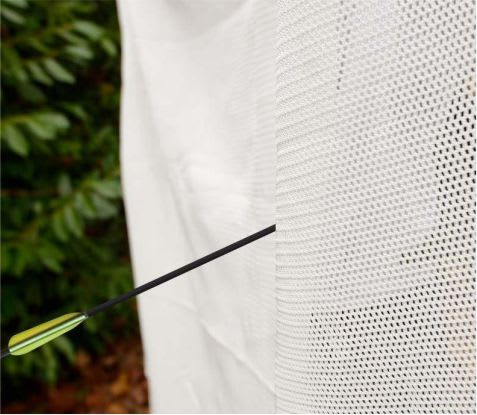 Delta Web
Archery nets are intended for target practice using no more than 25-30 lb. bows with wooden arrows and target points. The nets should hang in a free hanging drape. Standard height is 10', and they are available in any length required.

Our archery nets are manufactured from ultra-high-quality Delta Web, using tight mesh sizes that are designed to stop arrows. These nets are made from polyester, which has less stretch and is stronger than nylon nets are. We can bind the sides with a 3/8" rope border or with a vinyl border and grommets.
Other Uses
This product also can be used as a baffle for a golf cage or golf simulator..
Request A Quote
Contact Us
Installation / Maintenance Instructions
Call us for assistance in designing your archery webbing requirements. Or if you prefer our netting specialists can assist with the supply of the netting and instructions for in-house installations by your team. We can supply the netting and all the hardware required to hang your netting.
Contact Us
Specifications
YARN SPECIFICATIONS: 1000 Denier Polyester
BURST STRENGTH: 230 psi (approx.)
TENSILE STRENGTH: 233 lbs. (warp), 79 lbs. (fill)
FINISHED WIDTH: 120" (10 FT.)
MESH SIZE: 1/8" hole
WEIGHT: 9.0 oz. per square yard
COLOUR: Available in Black and White
* All Panels Have 2" Seatbelt Edge & Grommets
10' H x 10' W Black Archery Panel $ 294.00
10' H x 20' W Black Archery Panel $ 495.00
10' H x 30' W Black Archery Panel $ 680.00
10' H x 40' W Black Archery Panel $ 875.00
20' H x 20' W Black Archery Panel $ 830.00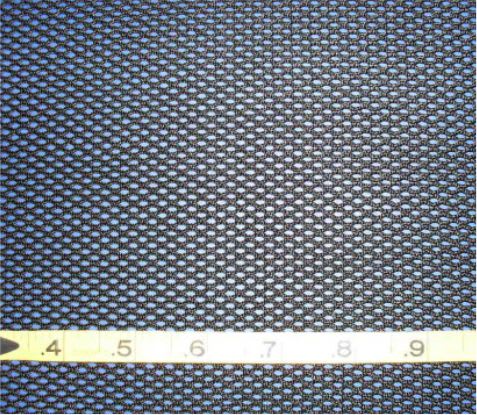 We have used Turf Net Slow Feed nets for many years. They are very competitively priced, are durable, available in just about any size or configuration, and immeasurable in reducing hay waste. Less hay on the ground means less hay expense and the hay isn't getting trampled into the dirt so clean-up is so much easier, especially in the spring - it's a win/win. I highly recommend their product!