Turf Net Sports Supplies believes in giving back to the community.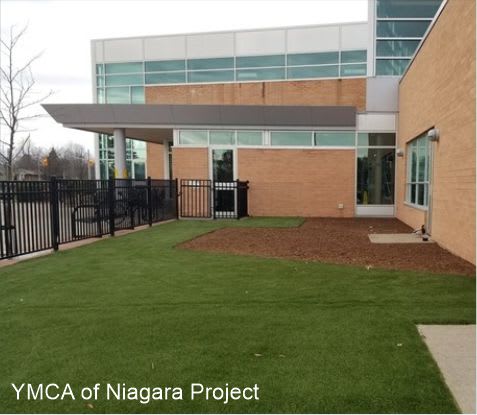 Giving Back
Tim Proctor and Turf Net Sports Supplies are well known for their contributions within the community through time, fundraising, and donations. 
YMCA of Niagara Project 
YMCA of Niagara is transforming its Rotary Club of Welland outdoor area  into a naturalized playground at the Niagara Centre location into a naturalized playground of which Turf Net Sports Supplies was proud to play a role in the transformation. 
Read More
Christmas Classic Golf Tournament
Every fall, Turf Net Sports Supplies runs their annual Christmas Classic Golf Tournament in support of Rose City Kids. 
Dedicated to the Children
Monies raised from the annual golf tournament buys Christmas presents for children in Welland through Rose City Kids. It is months of planning and after the tournament, lots of shopping, ending with a gift wrapping party.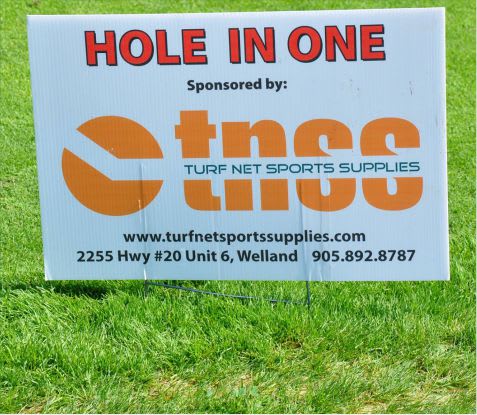 I have been dealing with Turf Net Sports for 5 years and now I have added another property and use them for both locations. Great service, friendly staff and they always come through when needed. All my orders are delivered in a couple of days. I never have to worry!!!
Some of What We Do
Single-handed raised over $ 1400.00 for a challenge that was put out to members of Herbal Magic for every pound that they have lost in the month donated to the Cancer Society in memory of the manager that was going through Chemo.
Have played Santa for the community and for those that are in need for 35 years. Any donation to Santa goes to Charity.
TNSS has sponsored local youth baseball teams and hockey players when they have had an issue with a sponsor.
TNSS has sponsored many events through Rotary including  No Sew Blankets, Bocce Tournaments, Duck Race and in 2019 sponsoring the Purse Bingo. Chaired the Boot Leg BBQ for Rotary Club of Welland. I sit on the International Committee for the Rotary Club of Welland.
Tim has helped with the Welland Food Drive the past 3 years in collecting of goods.
TNSS have helped local Non Profit Organizations when they require any product in the artificial turf and or netting for there production
Past President of Rotary Club of Welland 2017-2018
Sponsored the Education Foundation of Niagara for the needs of Children in our community. Money goes towards the purchasing of items that the children need for school their parents cannot provide. Ie. Back packs, running shoes, payment for class trips
Rose city Kids Golf Tournament over the past 5 years we have raised over $ 76,000 that  goes towards the purchasing of children's Christmas presents as well as to purchase food hampers for the local residents of Welland. Last year we managed to purchase gifts for over 500 children and purchase over 120 food hampers.
Lead a team of volunteers for the Niagara Centre Board of Trade & Commerce to have a golf tournament and raise funds