Windscreen netting is easy to install, comes standard in dark green for better ball perception and reduces the risk of injury. Our experts at TNSS will assist in choosing the right product for your project.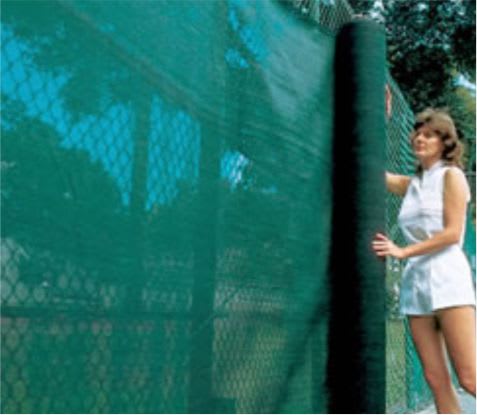 Product Information
Perfect for fences and backstops. Our Windscreens come standard in Dark Green Color. This gives better ball perception and reduces injury risk. Woven, UV treated polyethylene highest quality and will last against the elements. Grommets are placed every 12 inches apart on 6 foot goods and every 2 feet apart on 9 foot goods with reinforced sewn bindings. Easy to install. Available in Open Mesh (70 % shade factor) comes complete with 300 Ty-Wraps. 90 % Shade factor) available with grommets or snaps. Air vents available. Standard heights of 6 feet and 9 feet.
Additional Products
Jaw to Jaw Turnbuckles/ 1/4" aircraft cable/ cable clamps/ 8mm spring snap hooks
Request A Quote
Contact Us
Standard Rolls 
63% Screen
4' X 120' 24 Lbs. $ 234.00
6' X 120' 37 Lbs. $ 310.00
8' X 120' 42 Lbs. $ 447.00

85% Screen
44" X 150' 22 Lbs. $ 269.00
68" X 150' 34 Lbs. $ 329.00
92" X 150' 44 Lbs. $ 491.00

11" Zip Ties 500 Per Bag $ 41.00
Finishing Specifications
Hems and seams: Hems are (4) ply and reinforced with heavy duty 18 oz. vinyl. Windscreen 9' high have center seam reinforced. Sewn with #7 all-weather polyester thread.
Grommets: Brass, nickel plated spaced 12" apart on all four hems. Windscreen 9' high have (2) grommets spaced 2" apart every 5' on center seam.
Snap-on:  Snaps spaced 18" apart on all four hems; or
Options available: Combination snaps and grommets. Wind vents (heat sealed) spaced 10' apart. Non-standard colours and fastening devices. Fastening devices for wind screening. Ty-Raps Model PNT. Black self-locking. Braided Twine Model RT-3.Black 1lb. tube.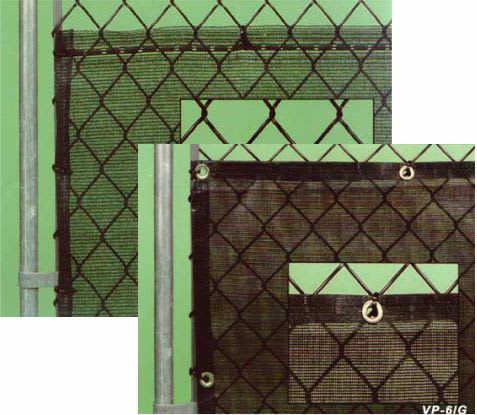 Their expertise and service were top notch, along with their ability to teach our staff on how to ensure all cages and nets function properly.






Wind Shade Privacy Screens
63 % Shade Screen
Manufactured in the U.S.A.
Can be installed on any 4' 6' or 8' chain link fence. Buttonhole selvage top and bottom for do it your installation. Also available in custom sizes with borders and grommets on 16" centers top and bottom 12" centers on each end. Average field life 4 - 6 years. 100% Monofilament polypropylene.
Tennis Court Screens
92% Privacy Screen
Manufactured in the U.S.A.
High-Density polyethylene silt film offers exhalent sight block. Selvage edge is design for use with plastic zip ties making installation quick and easy. Average outdoor field life of 5 years. Privacy screens are also available with borders and grommets in custom sizes.
Installation / Maintenance Instructions
Call and speak with one of our professionally trained installers.