Our netting experts work with you to create the products you require - in fact, we created a whole division specifically for equestrians and their horses called Slow Feed Netting.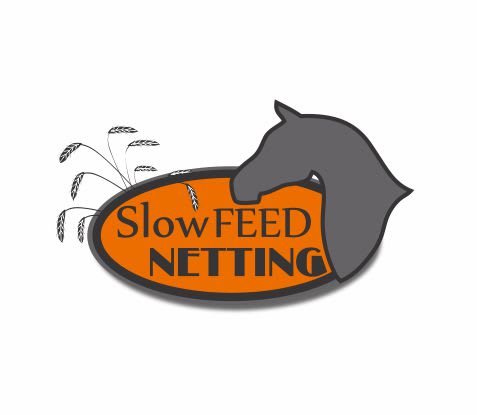 Slow Feed Netting
Our equestrian netting is made specifically for horse-enthusiasts looking to feed their horses in a more natural way, allowing a natural grazing method of eating - slower and for longer periods of time. 
Product Information
The hay netting is available in a 2", 1 1/2",  1 1/4" and 1" canadian-made, uv-protected, mesh. The standard sizes fit large and small round bales, large and small square bales, hanging nets for trailers and often quote and provide custom-size netting for feeding systems already in place at the farms. 
Shop at Slow Feed Netting
Saves A Bale of Money
Slow Feed Nets help horse owners save money by containing the feed within the netting for less waste, and slows down the eating of the horse for longer lasting hay bales. The horses are healthier and happy as they are doing what they are meant to do - graze rather than eat until it is gone. 
Products
Always start new users on the 2" mesh size. It is possible that you may never drop down a mesh size..that would be determined later depending on the weight of the horse as well as the speed at which the animals are able to graze on the bales after becoming accustomed to the feeding method.  We always recommend feeding loose hay for the first week or so alongside the hay nets so the animals don't get frustrated.  Animals that are "shod" should either not use the product or at the very minimum utilize a feeder so they cannot "paw" at the net.  There is no warranty for any hay net that gets a hole from a horseshoe.
Custom Products
We can also make larger mesh opening nets but the material is not the same as we use for our standard sizes.  We also sell raw mesh in all 4 sizes for customers who want to add the mesh to their existing feeders.  All orders for raw mesh must be quoted as the quantity of the order dictates the square foot price.
Shop at Slow Feed Netting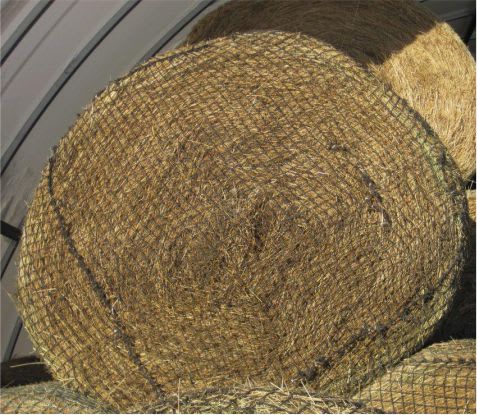 "...very happy with the savings" We have been using the netting for 3 years and we are very happy with the savings in feed and no waste.

Products and Instructions For Use
Below is a list of sizes with product codes and dimensions of the bale that would fit inside the nets.  All of our nets come in the 4 mesh options..2"/ 1.5"/1 .25" / 1" and we can make nets to fit any sized bale that is not listed below. 
XXL round for 6'h x 7'd round bale

XL ROUND  for  6'h x 6'd round bale
Large round for 5' h x 6' d round bale
Medium round for 4' h x 5' d round bale
Large rectangle for 3' w x  3' h x 8' long open end/drawstring net is 10' long to fit an 8'  bale
Large rectangle for 3' w x 3' h x 8' long trunk style..closes different..meant for people who have no way to lift the bale
Small square for 18" x 20" x 36"   
Trailer Bag for 4-5 flakes 
Nibble Net for 1-2 flakes
Pillow Case for As much as they can fit in it..designed to hang on wooden fence lines and filled from the non-horse side of the fence..we have sold these in various sizes  and can add grommets along the headband to hang it.                             
****large rectangles and "V" feeders can be built bigger…we have some customers that have 4' x 4' x 8 ' large rectangles…and V feeders are also different sizes…..just ask us for pricing on those***
Additional Products
REPLACEMENT DRAWSTRINGS.  All hay nets we sell larger than a small square bale net use ⅜" twisted nylon rope for a drawstring.  Medium Round 22'/Large round 26'/ XL Round 28'/XXL Round 30' required.  For small square bale nets or smaller a 4mm polypropylene cord is used

REPAIR TWINE- Every net comes with 20' of repair twine.  We also sell repair twine by the roll or by the ¼ lb

REPAIR KITS available in all 4 mesh sizes.  All repair kits come with a 3' x 8' piece of mesh, 30' of repair twine, replacement drawstring.  Please specify what size of hay net being repaired to ensure proper draw string type and length.  By repairing any holes properly you will prolong the life of the net indefinitely and not shrink the size of the netting.  please refer to our video titled " how to repair a hay net".
Installation / Maintenance  Instructions
For large rectangle nets or round bale nets of any size it is easiest to utilize a bale spear when dressing the bale with the hay net. 

Step 1: spear the bale from one of the flat ends on round bales or one of the short ends on a large rectangle and elevate it off the ground a few inches

Step 2: open the hay net and put it on the non spear end of the bale covering the bale as you move closer to the speared side. 

Step 3: untie the knot at the end of the drawstring  and pull the drawstring tight closing the open end of the net.  Tie a new knot at the bale.

Step 4: place bale in feeding location and stuff drawstring into the bale or tie it to your feeder

Step 5: for new users, always have some loose hay available for the first week or so until the horses get accustomed to grazing on the bale.  Pull hay through the mesh openings in quite a few spots on the first few bales to help the horses learn to graze.
***if your horse is shod put the bale in a feeder so there is no chance to paw at the bale***
In colder months try to prevent the net from freezing to the ground by placing a tarp under it or a piece of plywood.  NEVER use a pallet
A detailed instruction sheet gets sent out with every order.  If you have any questions at all on how to use our product line please give us a call and we would be glad to help!
Testimonial - Hay nets save us about 24% of our hay
Hi Tim

We have been using five of your hay nets for some time now and want to relay the results to you.  They are custom nets with 2" mesh installed in raised round bale feeders as seen in the attached photo.

We initially ordered the nets to help 2 horses that were experiencing chronic respiratory problems, both of which were on strong medications and could not be ridden.  After we installed the nets one horse was able to be taken off all meds and could be ridden again while the other older horse show marked improvement in it's breathing and is medicated less and can also be ridden lightly.

 We also noticed that while the horses were on nets they wasted almost no hay and created  less of a mess.  But would the hay savings cover the cost of the nets?  We heard from a friend that his net lasts about one year feeding 4 large horses.  We decided to do a little study using 12 healthy horses in 3 paddocks to see how much hay the nets would save.

For 76 days in mid winter we fed 12 horses  4X5 round bales in 3 raised hay feeders without hay nets. They consumed 37 bales.

For 76 days in mid winter we fed the same 12 horses 4X5 round bales in 3 raised hay feeders with hay nets. They consumed 28 bales.

During  76 days in mid winter the 3 nets saved us 9 round bales or about 24% of our hay.

We have been keeping consumption data for 10 years and know that 12 horses will typically consume 144 round bales per year.

It appears that the hay nets save us about 24% of our hay so for these 12 horses we should save about 35 bales over one year using 3 hay nets or about 12 bales per net.

We have been growing and selling hay for the North American horse industry for over 20 years and the price of a round bale is highly variable.  Last year we sold 4X5 round bales for $35, this year we are selling them for over $80.  Initial results show that the hay nets pay for themselves if the price of a round bale is $21 or more and the nets last one year feeding 4 horses.

We have 35-40 horses using 5 hay feeders with nets and 5 feeders without nets in 10 paddocks.  We will continue to monitor hay usage and the wear and tear on the nets to see if these incredible results pan out over time.

Cheers

Rob McLaughlin
Celtic Roots Equestrian