Netting can be used in many industries. TNSS supplies to most including sports, agriculture, recreation, schools, daycares, municipalities and many more.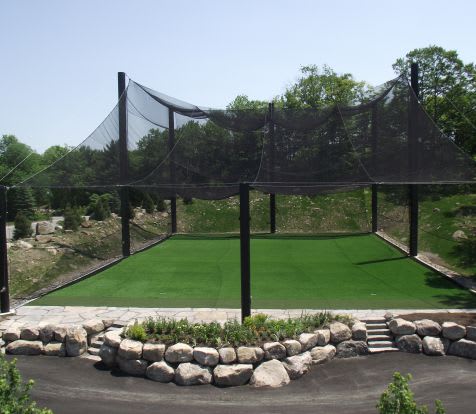 Netting Applications
TNSS has worked with municipalities, waste management companies, schools, industry, golf courses, campgrounds, trampoline facilities, baseball, soccer, tennis, archery, hockey, and cricket sports facilities, for barrier and containment netting, impact web and windscreens. We even created a division of our company specifically for the equestrian industry, called Slow Feed Netting. 
No Project Is Too Big or Too Small
Our team at Turf Net Sports Supplies works with you to determine the right product for your specific requirements and applications. We pride ourselves in our complete dedication to customer satisfaction.  Read on to learn about the various products and applications offered. Scroll down to see applications.
Supplied and Installed
Proudly manufactured in Canada, our netting offers a 8 year limited warranty. We offer several types of netting including nylon, polyester and polypropylene netting for almost every industry and application. 
"WOW" the job you did looks amazing the client is happy thank you for helping me with this project and look forward to many other future projects together.
Applications
Windscreens
When privacy and protection are required.
Learn More
Where Your Experience is Always 'Above Par'