Golfers want to golf. Now we offer a selection of residential chipping and golf cages for backyard or indoor use. 
---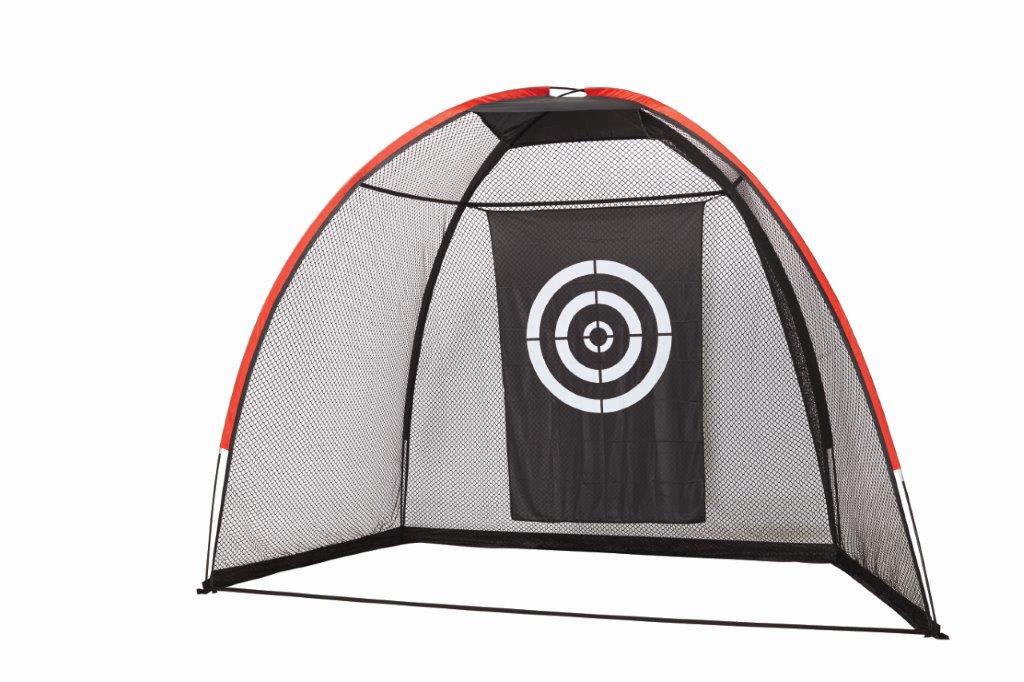 #TNGS104GT
PRICE: $145.00
Backyard Golf Practice Netting Cage
Great for backyards and practicing.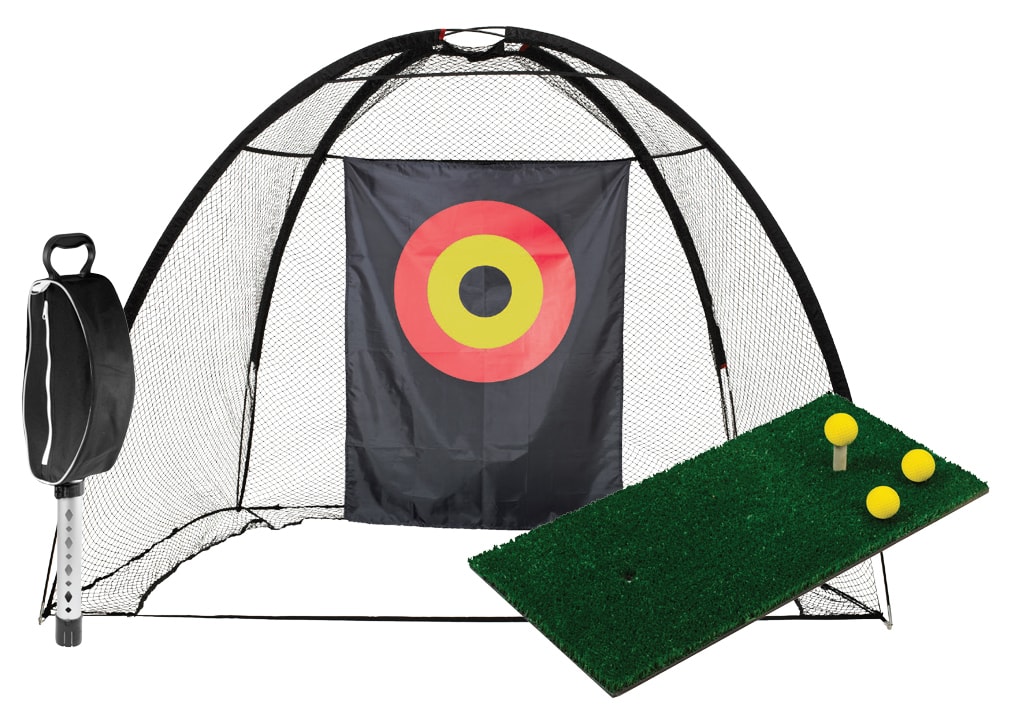 #TNJR1280
PRICE: $215.00
Golfer's Trunk Locker
Keep your golf gear organized and secure in your trunk with this handy trunk locker.
#TN456
PRICE: $29.95
Golfer's Towel
16 x 19" jumbo terry-cloth towel with clip. Regular size also available.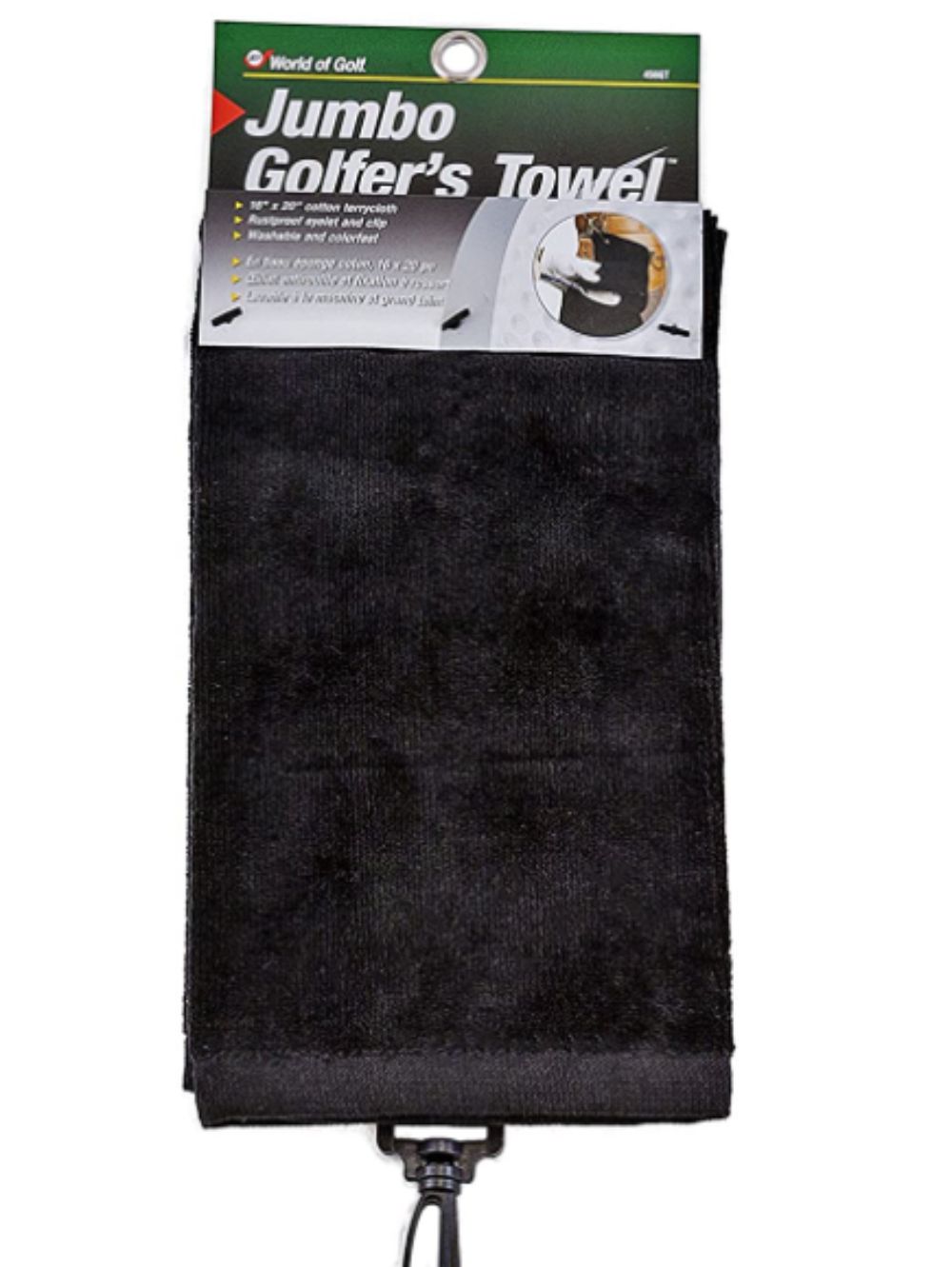 #TN456GT Jumbo Towel
PRICE $7.95
#TN455GT Towel
PRICE $4.95
Golf Ball Display Cabinet
Display your golf balls with pride in this elegant display cabinet made of mahogany with green felt background . Holds up to 49 golf balls. 19 x 21 x 2.5".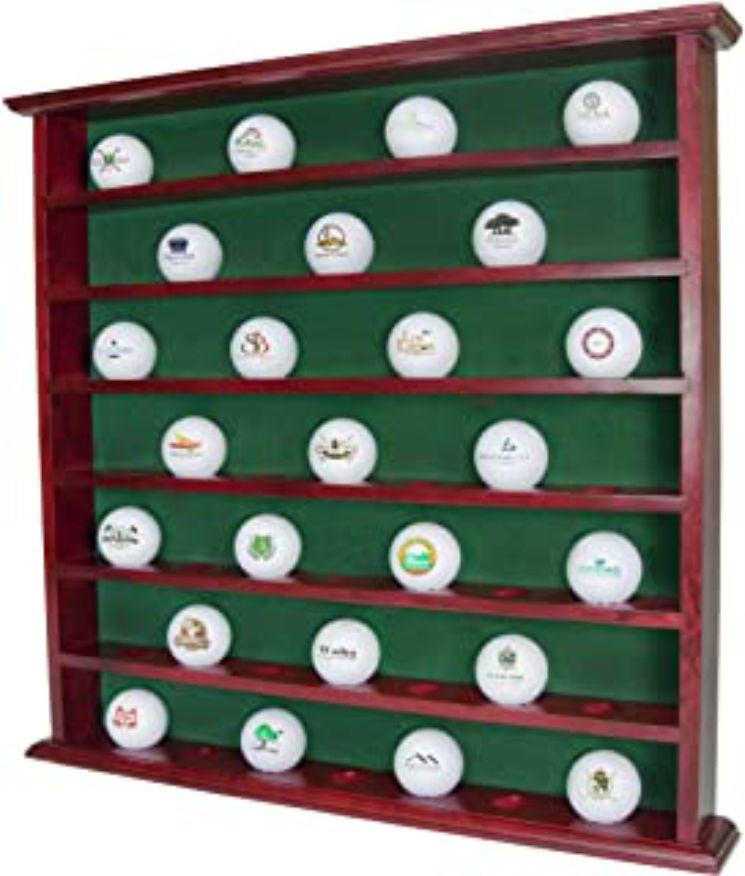 #TNJR625
PRICE: $39.95
8' x 14'" Putting Mat
This 2 speed green has a high quality surface, a non-slip backing and a removable target. Practice all year long.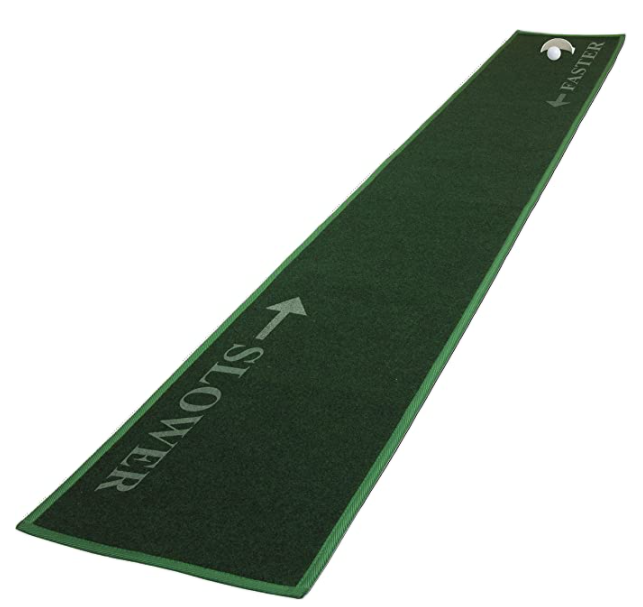 #TNJR171
PRICE: $44.95
Pro-Stix Alignment Poles
Improve your game with Pro-Stix Alignment Poles allowing you to improve your form and discover issues in your swing. Available in 2 colour combinations.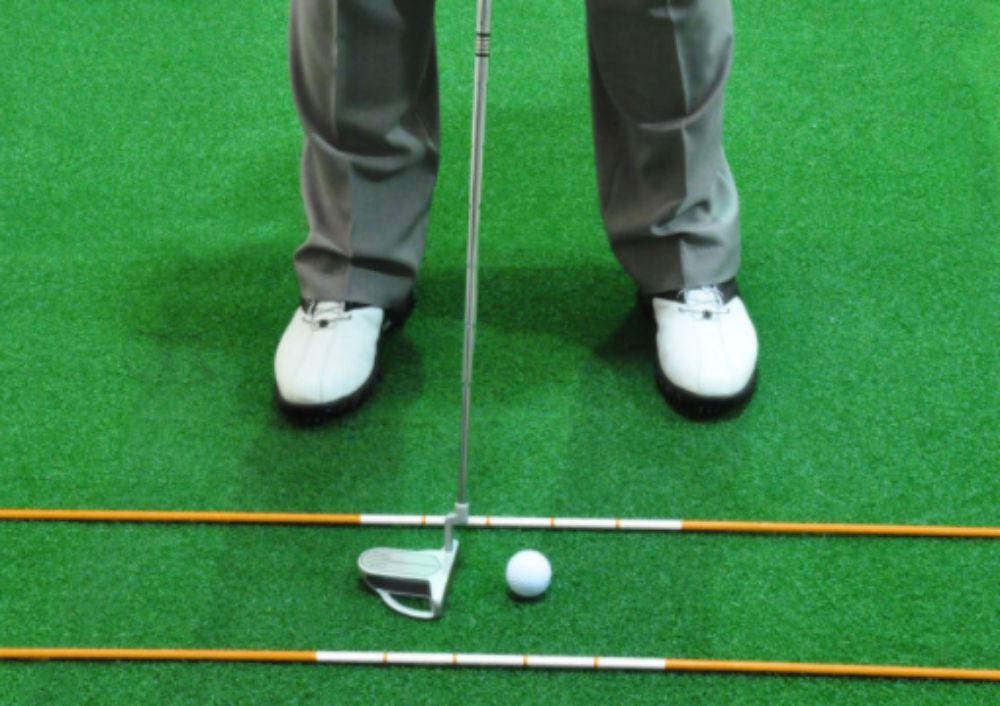 #TNJR662  yellow/white
#TNJR663  orange/white

PRICE $12.95
Deluxe Golf Shoe Bag
Keep your shoes like new in this convenient golf shoe bag.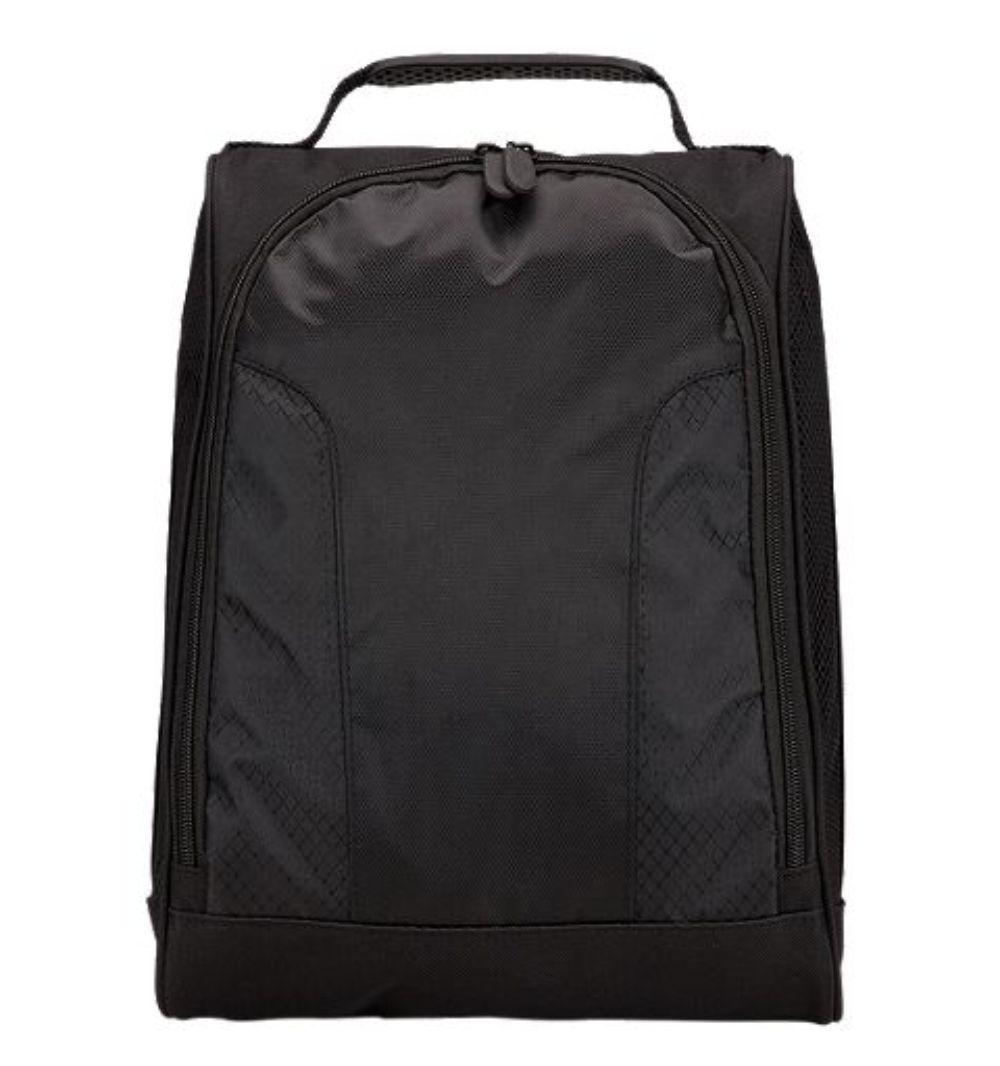 #TNJR118
DISCONTINUED
Valet Bag
Clips to your belt or golf bag, zippered areas and mesh pocket for convenient storage.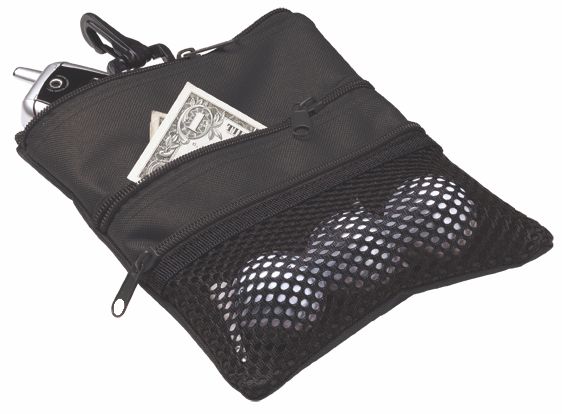 #TN762
PRICE: $8.75
Straight-line Putting Pal™ Package
A great gift for any golfer. Mark your ball with a straight line. It includes the mini Sharpie marker.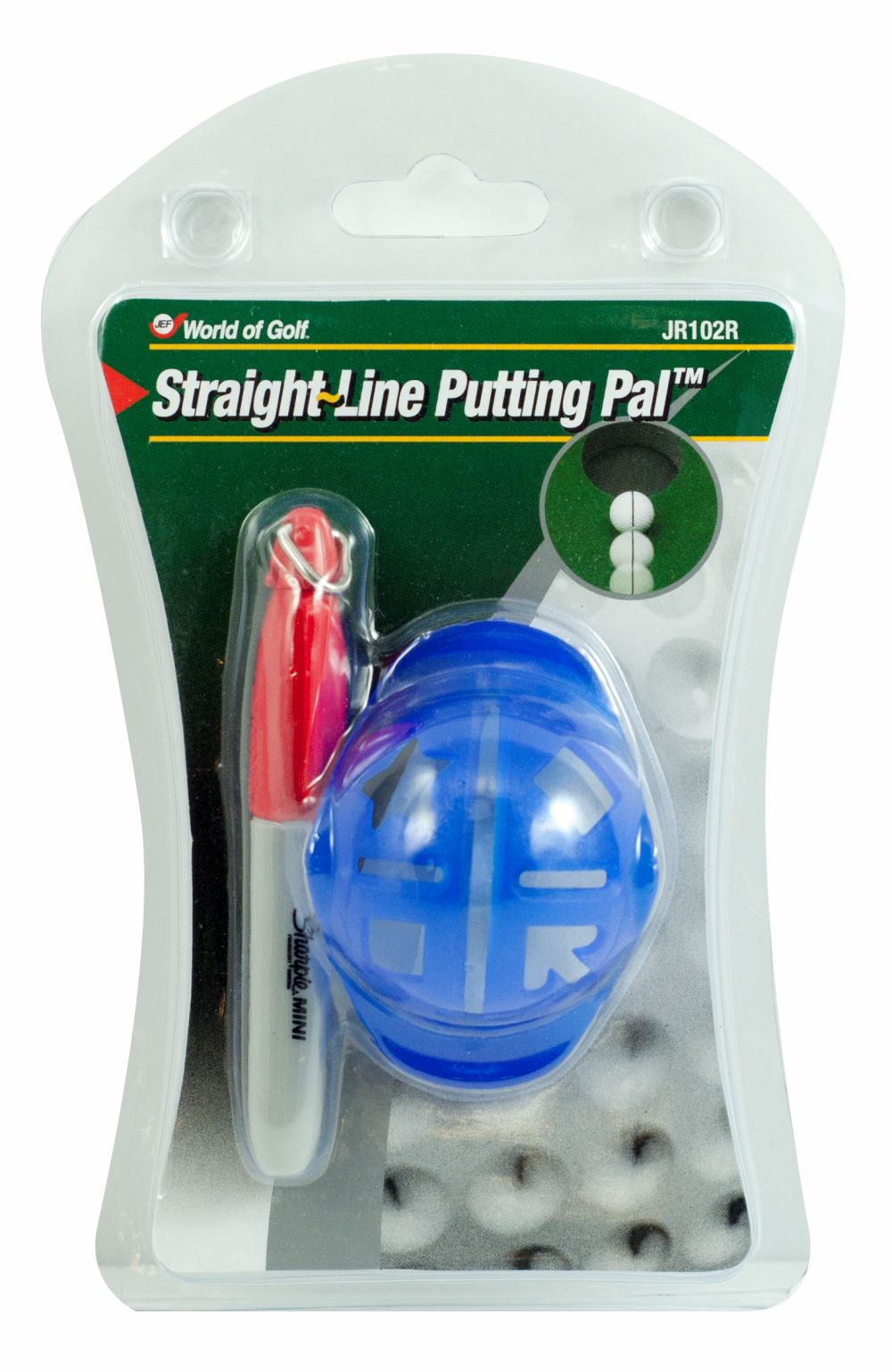 #TNJR102R
PRICE $4.95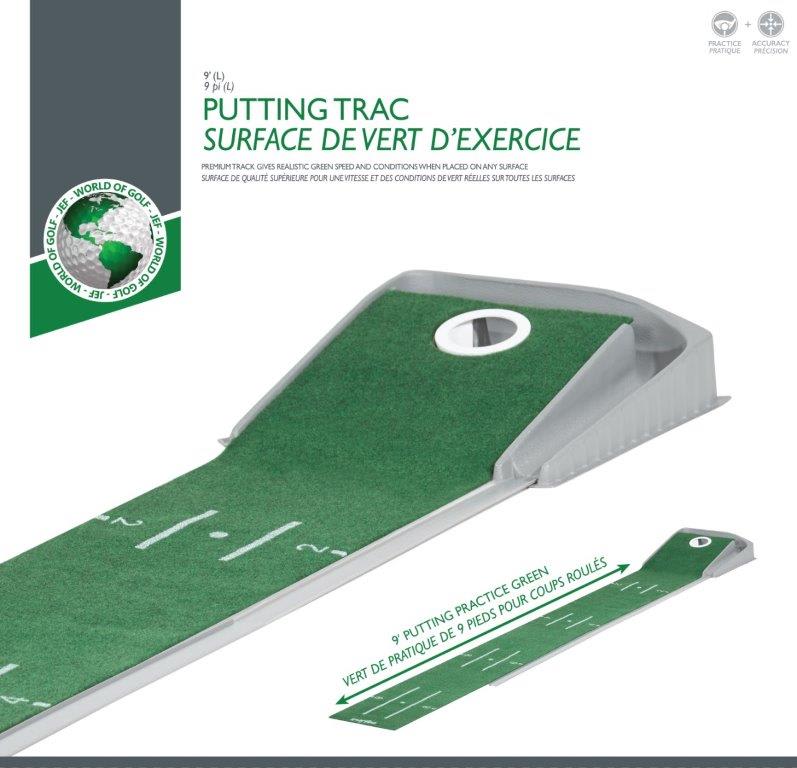 Putting Trac
9' putting green, portable - use it in your backyard, basement, garage or driveway.
#TNGS1017GS
PRICE: $49.95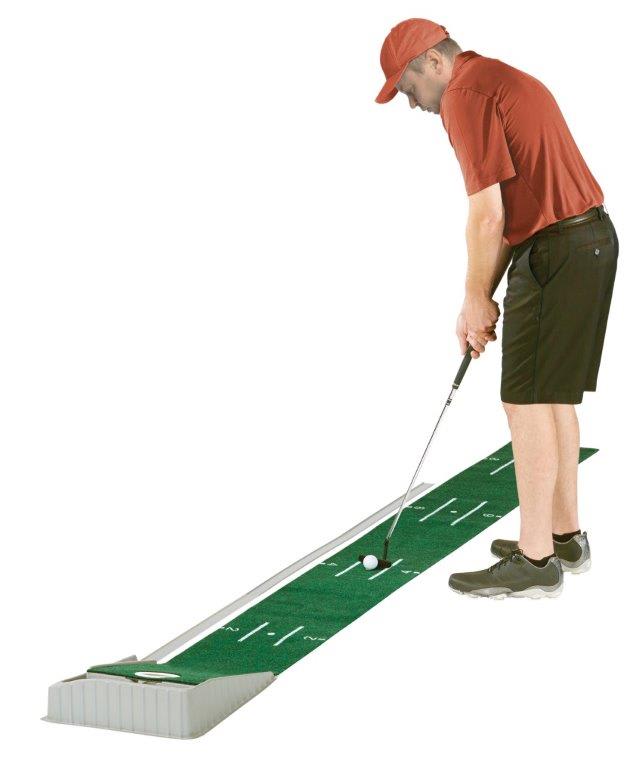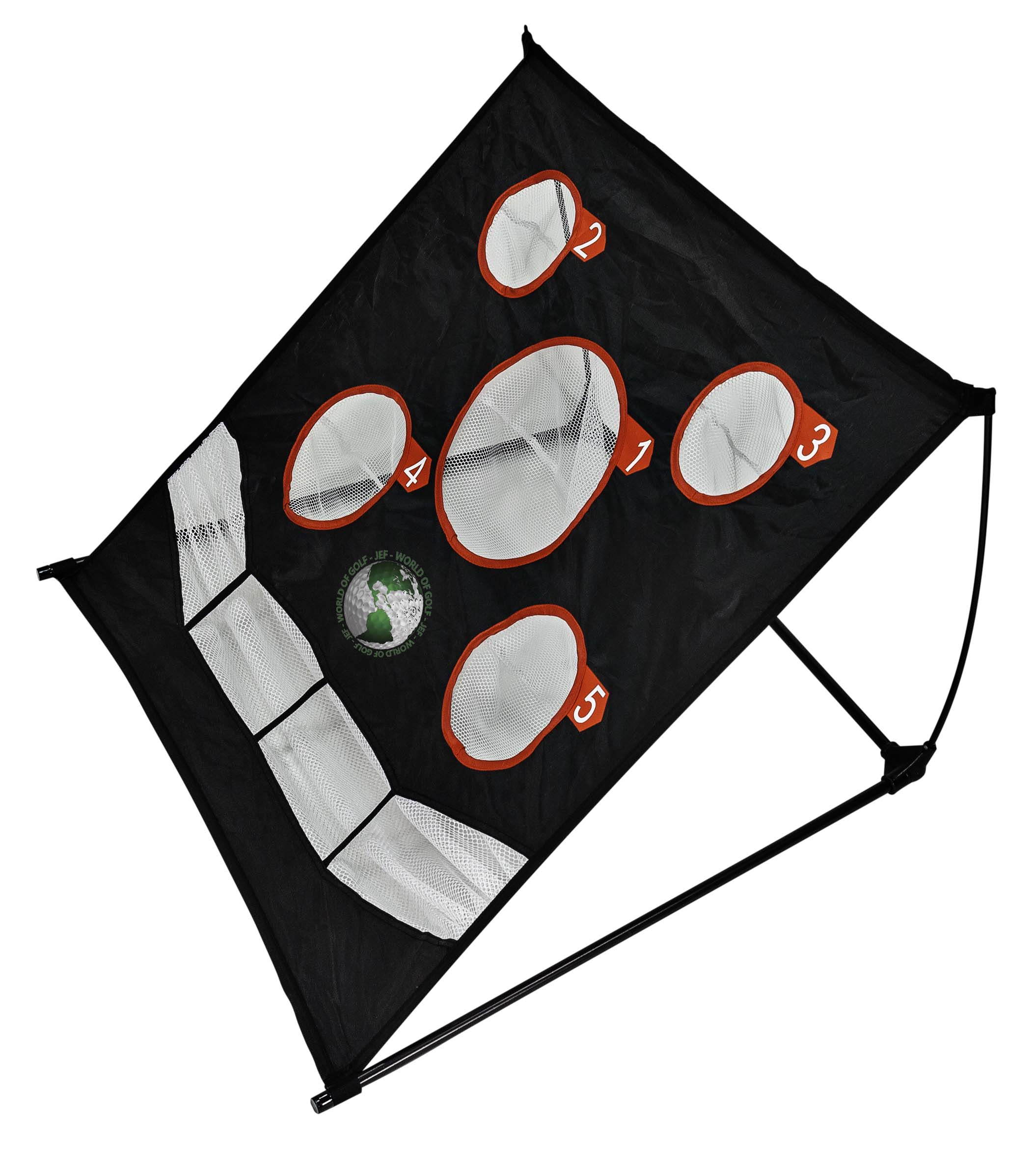 NEW Chipping Net
Sturdy, portable practice net

#: SQChippingNet

PRICE: $56.95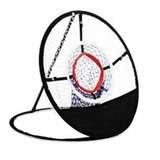 Short Game Practice Net
#TNJR750
PRICE: $19.95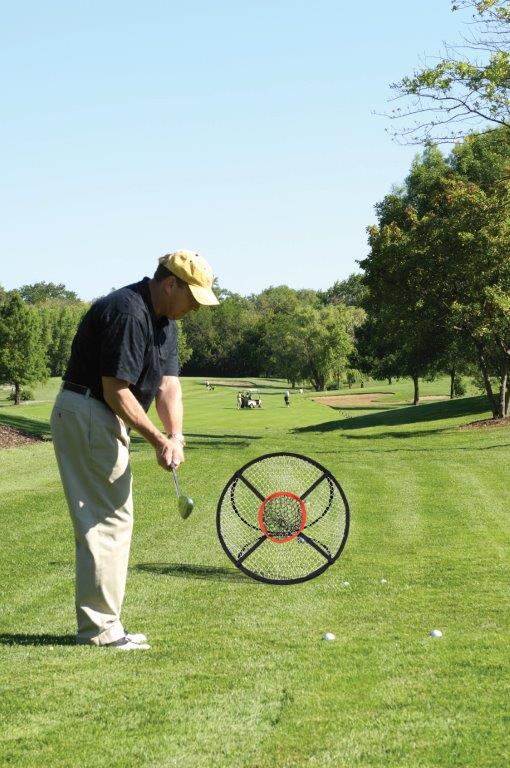 Tee Line Turf

 100% Made in the U.S.A., long lasting and durable, 100% Nylon - no green residue on clubs, quality control - vertical integration of companies, satisfaction guaranteed or money back, 3 year warranty for any manufacturer defects, no cutting fees, face weight: 110 oz/sy, Pile height 1 1/8"

#78189 $ 14.50/sq.ft. 
Length x Width to determine square footage.
Call to determine shipping price. 



Power Cage 
New & improved for easy assembly and longer life, Ideal for golf shops and outdoor practice areas. A built in double hitting wall withstands the strongest drives.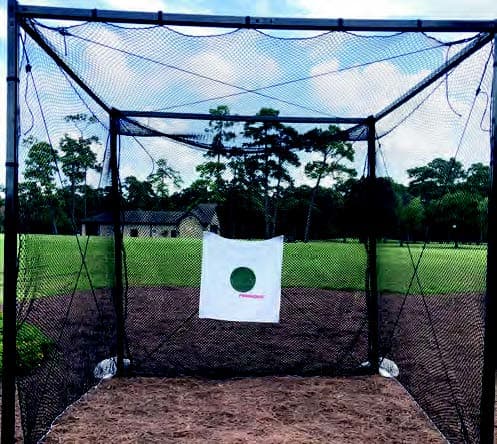 Self standing cage assembles in minutes
Durable lexan plastic posts and fittings snap together. No tools need to assemble
One piece netting made of the finest ¾" green square mesh nylon. UV treated for outdoor use.
Nylon rope cross members add stability and maximize wind load protection
Includes 36' x 36" target
10' H x 10' W x 10' D Weight 80 lbs.
Ships in 3 boxes.
Item # 79150  
PRICE: $2090
Request A Quote
Turf Net Sports Supplies will gladly work with you to create your golf cage vision for your residential or commercial property. We have designed some truly unique cages. 
Get a Quote or Info
Below you will find some of the more common golf cage netting sizes.
These are netting only (NO frame) including a roof, 2 sides, a back and a baffle sewn into the cage. 
---
Golf Cage 1
10 ' H X 9 ' W X 9' D 
$967.95
Golf Cage 2
10 ' H X 10 ' W X 10' D   $1078.95
Golf Cage 3
12 ' H X 12 ' W X 12 ' D   $1490.95
Golf Cage 4
10 ' H X 20 ' W X 10' D   $1640.95
I'd like to thank you for your help with the netting. It's installed and looks great! Very nice product!

Installation / Maintenance Instructions
To erect a golf cage using the 1" aluminum pipe, we suggest that you have a ladder available high enough that you can use to build your golf cage when standing on the last step. You will need to have 2 people to build the cage.

First you will lay out the pipe for the bottom of the cage. Keep in mind that there is no pipe that runs on the front of the cage on the bottom of the cage. This is so that no golf ball can ever strike the pipe and ricochet. If you have to have a pipe on the front edge we suggest that you have a golf mat that butts up the pipe so that there is no chance of striking the pipe. 3 way fittings go on the back corners of the cage that run vertical as well as on the top of these pipes. All fittings come with an allen key for the set screw. When your golf cage measures  10' wide x 10' high we recommend that your pipe is cut to 9' 6" due to the fact that the fittings are 3" in width. This will allow your golf cage to be slack and not taught when assembled. This step is very important.

We also can install a golf cage using aircraft cable, cable clamps and turnbuckles.

We are only a phone call away to discuss all your netting needs.

Contact Us