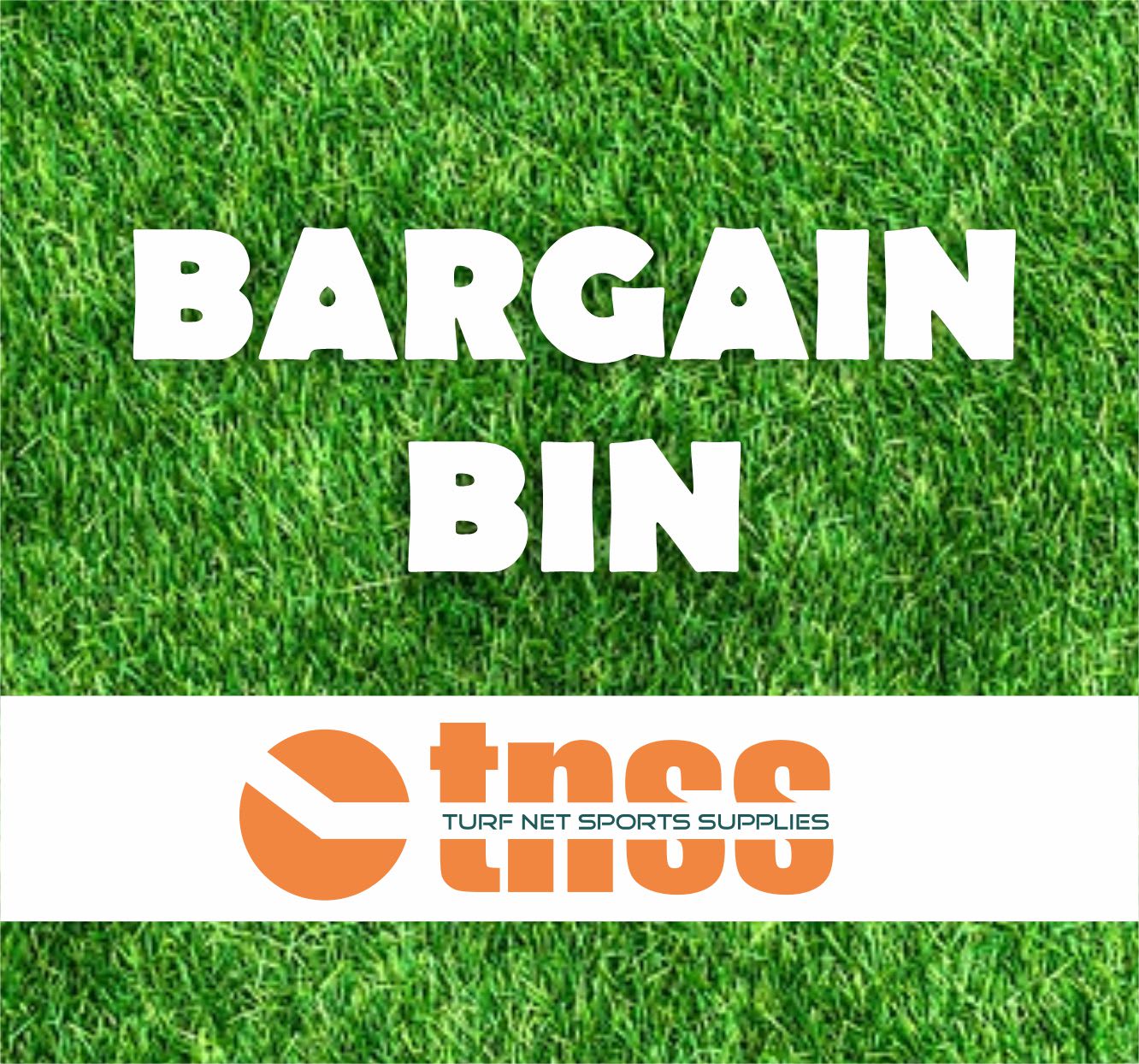 Our Specials
Now and then our customers measure wrong, we overstocked in specific products or products have been discontinued. Below you will find a list of our specials.
Please note, these are usually one-offs. Once purchased they are gone. 
We will keep the list updated to the best of our ability. We apologize if an item you are looking for is no longer available here. Please visit our product page to find another suitable product. 

To order these items, please call 905-892-8787 or 
Baseball Panel
Knotless with rope border 24' H x 90' W
List Price $ 925.00
Bargain Bin $ 625.00



Call 905-892-8787 
to purchase.
Shipping and taxes are extra.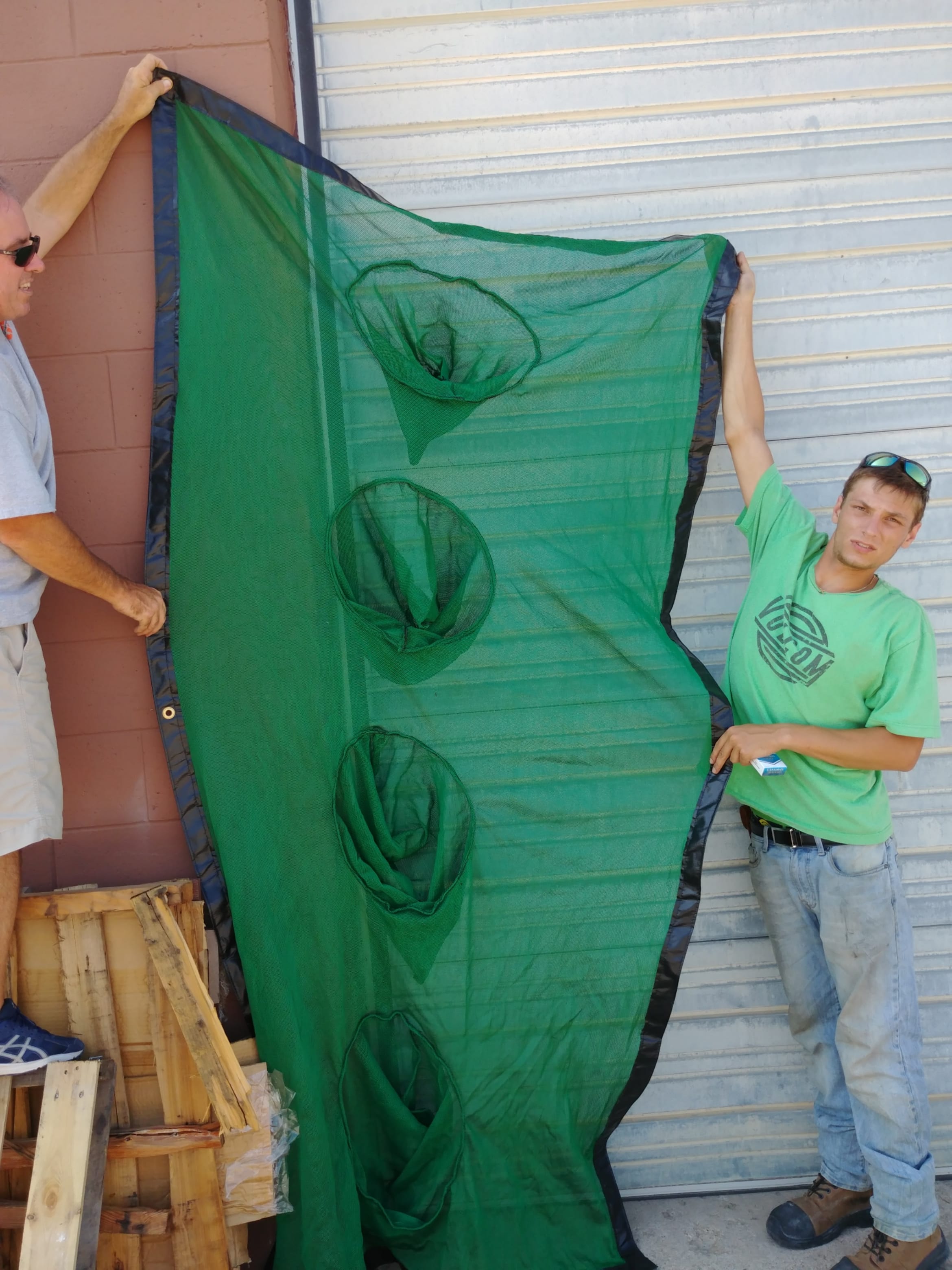 Green Target Netting
(to the left)
8' 7'' H x 4' W target panel with 4 pockets  
List Price is $ 219.00
Bargain Price is $ 145.00
---
Buggy Cover 3 x 4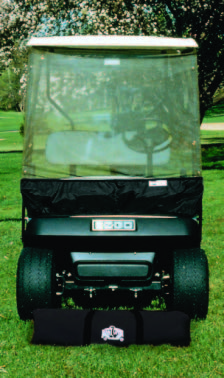 Stay Warm, Dry and Comfortable!
• Designed by PGA Professionals.
• Patented "roll-away" windshield.
• Fits over most rooftop golf carts.
• Folds into convenient nylon carry bag.
• Sets up in seconds with "Jam Cleat"
fastening system.
• Made of durable 430 nylon and heavy
clear vinyl.
• Size: 58"H x 52"L x 44"W Weight: 10 lbs.
#93523 - Black (ONLY 4 IN STOCK)
List Price: $255.00
Bargain Bin $220.00
---
Red 10 Gallon Igloo Water Cooler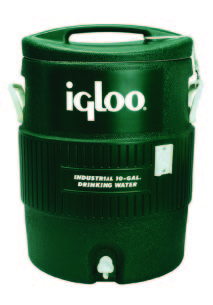 16"W x 23"H.
Weight: 12 lbs.
#42015 (ONLY 1)
(not exactly as shown)
List Price: $178.50
Bargain Bin $135.00
---
Hazard & OB Stakes 2"x2"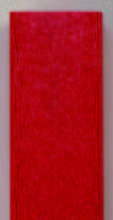 Maintenance free and made with recycled material.
BASIC
# 405640 RED – Square, Height
(ONLY 10) List Price: $12.50
Bargain Bin $9.99
---
Medium Divot Bottle Rack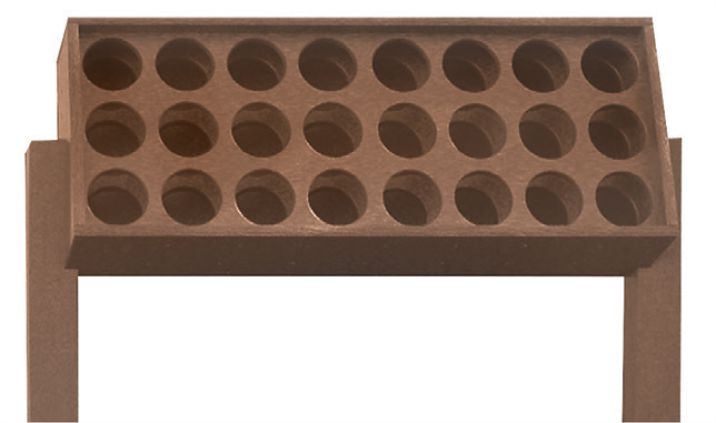 • Holds 24 bottles.
• Comes with 4" x 4" x 60" posts for permanent
in-ground installations.
• Bottles not included.
41"W x 60"H x 16"D ( 100 lbs.)
#405375 - Green (not exactly as shown)
(ONLY 1) List Price: $871.75
Bargain Bin $699.00
---
PRO 2000 Bag Stand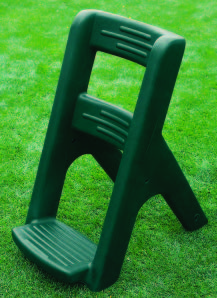 Removable stopper to add sand for
additional weight.
23" L x 16" W x 30" H ( 9 lbs.)
#77591 - Hunter Green
Display model
(ONLY 1) List Price: $165.00
Bargain Bin $120.00
---
Score Card Caddie With Post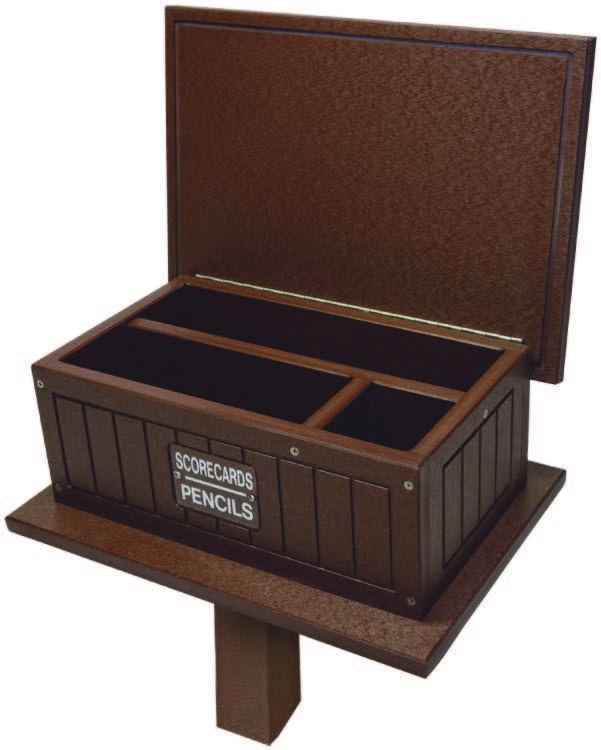 Hinged lid with dividers makes it perfect for storage of scorecards and pencils. 5' post included.
Size: 18"D x 12½"W x 66"H.
Weight 45 lbs.
#405200 - Green (ONLY 1)
(not exactly as shown)
List Price: $445.75
Bargain Bin $379.00
---
Range Distance Sign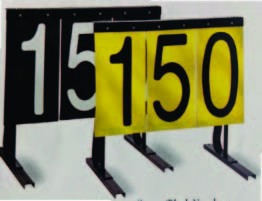 #10300-03 150 yds (ONLY 1)
List Price: $340.00
Bargain Bin $150.00
---
PRO 2000 Starter Clock/Sign Holder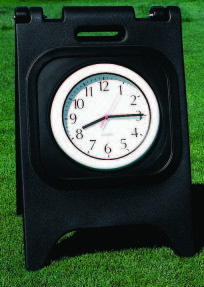 A clock or sign on both sides to keep your golfers teeing off on time. Built-in handle allows easy mobility. Outdoor, all-weather clock's movement is sealed to keep moisture out. Clock runs on one AA battery (not included).
Size: 181⁄2"W x 29"H.
Weight: 15 lbs.
#77334 - Sandstone
(ONLY 2)
List Price: $275.00
Bargain Bin $225.00
---
20 Gallon Stainless Steel Litter Caddie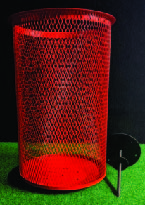 #13905ST (ONLY 2)
List Price: $232.00
Bargain Bin $150.00
---
Divider Arrows



#77710 Green
(ONLY 3) List Price: $35.00
Bargain Bin $20.00
---

3½" Diameter Striped Yardage Poles
For your range or golf course. Ideal for Fairway Markers.
Striped yardage poles are 3½" in diameter for easy visibility.
Comes with one 12" steel ground anchor for easy installation and removal. Marker inserts 1' below ground. Weight: 13 lbs.
#77280-1 - Black
(ONLY 2) List Price: $161.00
Bargain Bin $100.00
---
Country Club Tee Divider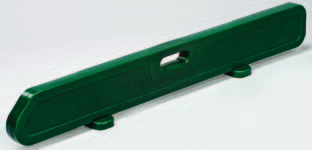 • Long lasting polyethylene construction.
• UV stabilized to protect from fading.
• Comes with two 6" ground spikes.
• Custom colors available.
8"H x 52"L x 3"D 6 lbs.
#77715 - Hunter Green
List Price: $126.99
Bargain Bin $99.00
---
Back Saver Basket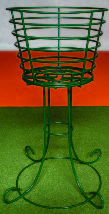 #76465 Green
(ONLY 1)
List Price: $64.95
Bargain Bin $39.95