The professionals at Turf Net Sports Supplies specialize in putting greens for golf facilities, recreation facilities, municipalities and even residential greens in your back yard.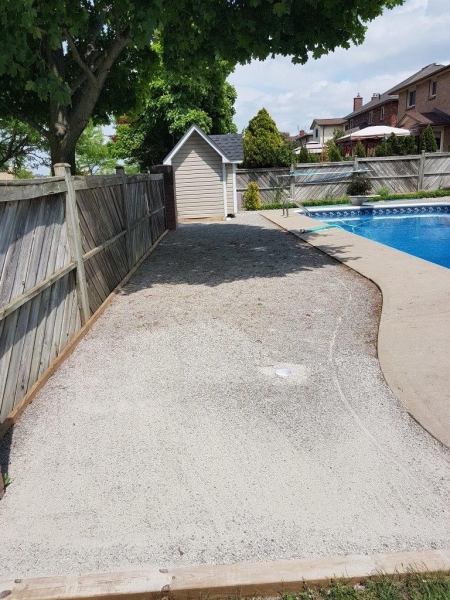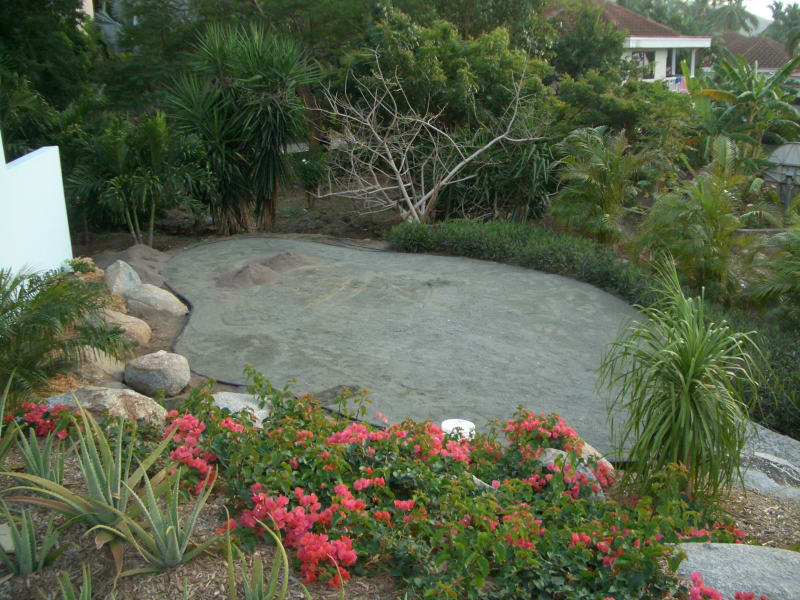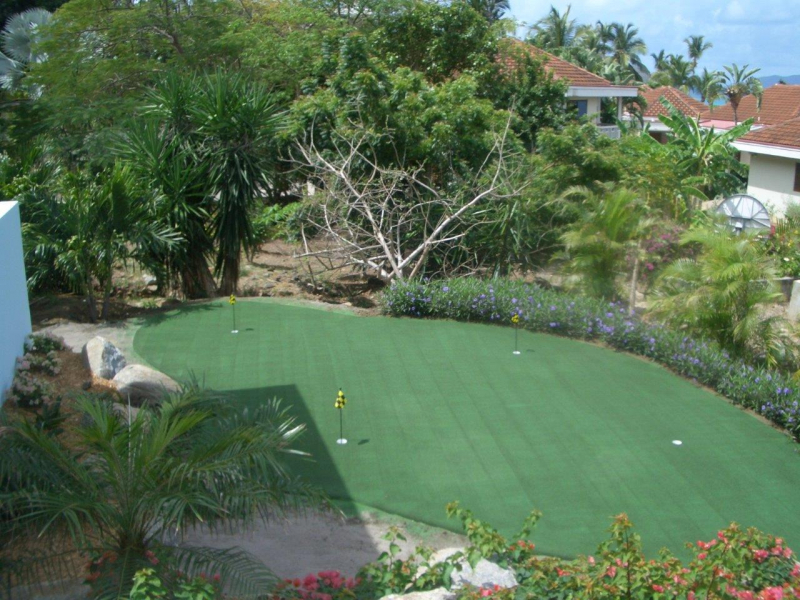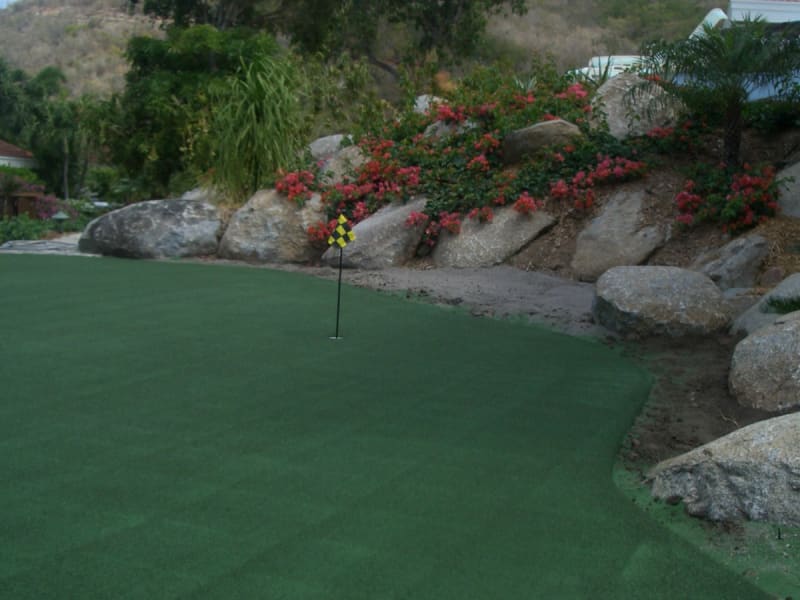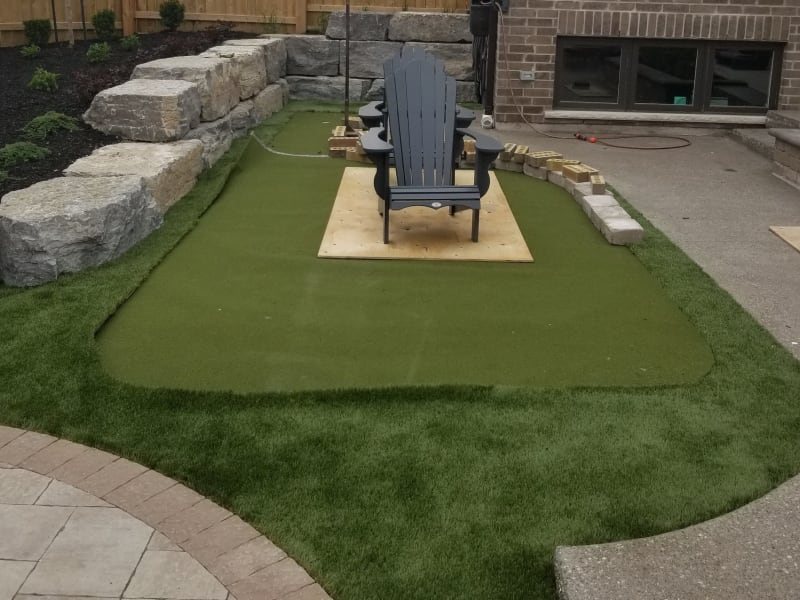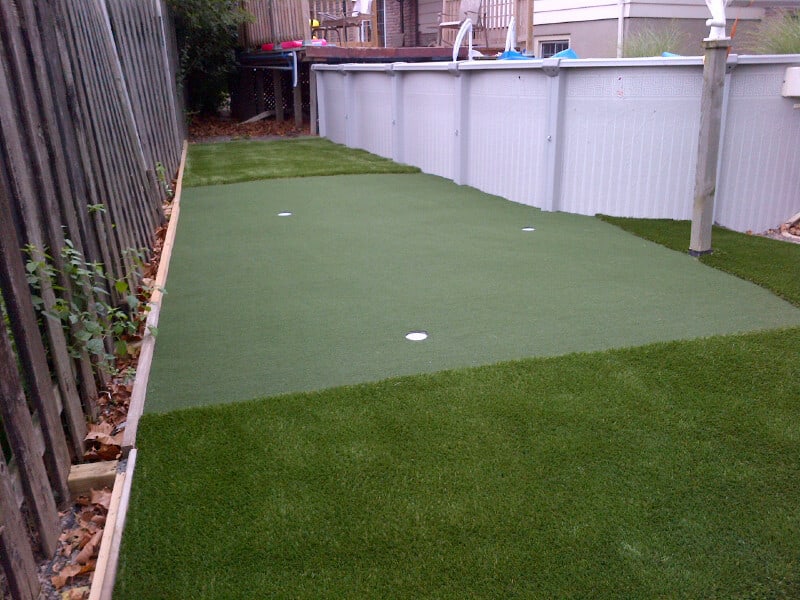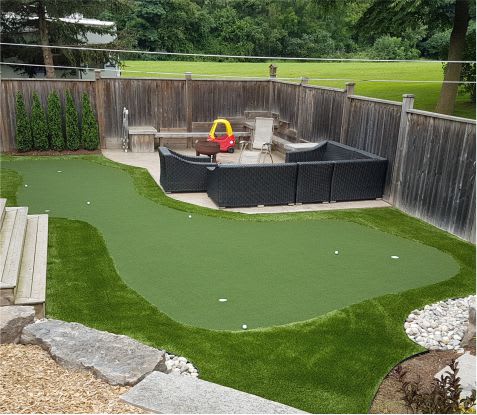 Putting Greens for
Residential & Commercial Properties
Over the years, Turf Net Sports Supplies has created hundreds of putting greens for golf courses, driving ranges, miniature golf and recreation facilities as well as there are quite a few individuals with private putting greens in their backyard. 
One Stop Shopping
We are more than a putting green installation company as we also offer all golf supplies for courses, driving ranges and miniature golf facilities.
Landscape Turf
We are not limited to putting greens when it comes to artificial turf, we have also supplied and installed many projects for residential, commercial, recreational, sports and municipal applications. 
Learn more
TN-PL308 True Turf
TN-PL308 True Turf is a 71 oz product. Pile Height is ⅜" 15' Wide goods Color is Forest green

As one of our premier putting surfaces, this product is ideal for putting, short chip shots, and indoor golf facilities.  The speed of the green will depend on the installation method.  This product can be installed indoors or outside over concrete or an aggregate base.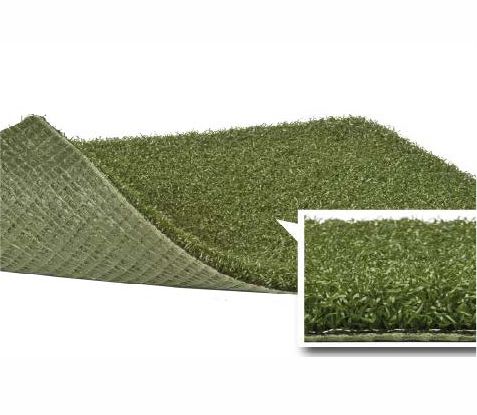 TN-26 (PGM)
has a 1 ¼ "pile height and 38 oz. per sq/yd of 7600 denier Polypropylene fiber having 2 layers of 13 pic polybac as the primary backing and 20 oz. urethane as the secondary coating. PGM requires infill. (6 pounds flint silica sand per square foot) 12' W goods.
Contact us for a quote.
TN-Putt One
is a 112 oz product with scrim and 107 without scrim. Backing is a 5mm foam pad. Pile height is a ¼" (+/- ⅛"). Available in 12' & 15' Wide goods.
Contact us for a quote.
Ultra - 5MM Foam
is a 1/2 in. pile height.  It is 36 oz. per sq/yd available in Verde or Turf Green, having 2 layers of 13 pic polybac as the primary backing and 20 oz. urethane as the secondary coating with 5mm foam pad. Drainage perforations available. 15'widths. 
Contact us for a quote.
TN-NGCM
is 69 oz. per sq/yd of 4200 denier 8-ended Texturized Nylon having, tufted at 3/8" pile height 2 layers of 15/18 PET as the primary backing and a naturalized rubber with secondary backing with action back rubber. Available only in Turf Green. *TN-NGCM does not require infill. 15' W goods.
Contact us for a quote.
Installation of Synthetic Putting Green Turf
Preparing Base
You can spray your lawn to kill the roots or you can rent a sod cutter to remove the vegetation. You will need to remove approx. 4" of vegetation. If you have a small area you can always hand dig and remove the vegetation. If you have a cement walkway or a border, make sure that you lay a piece of the artificial turf down prior to completing the excavation to get the correct height needed for the turf.

The typical depth needed to be removed is 6"

You will need to spread and level approximately 2" of ¾" Gran "A" Non-Washed. Lightly water and compact using a vibrator motor. Repeat this process with another 2" of Gran "A" lightly water and compact. Once compacted then apply 2" of Limestone screenings. Use a rake to spread and level accordingly. Once leveled slightly water the area and again compact.
Installing the Artificial Turf
When building a putting green, the first thing you should take in to consideration is the lay of the land. You will want to work with the natural lay of the land. I would recommend that you use a garden hose to stencil out the area that you want to have your green at. Stand back and look at it from all angles. Remember once it is installed you cannot move it.

We recommend that the slope is no more than 2 %. It is very important to look at the soil that the turf is going to be installed over. If you are installing over clay you will more than likely need a weeping tile to take the water away from the cups.