Turf Net Sports Supplies throughout the years - a timeline of events and growth with Tim Proctor and his team of turf, netting and golf experts.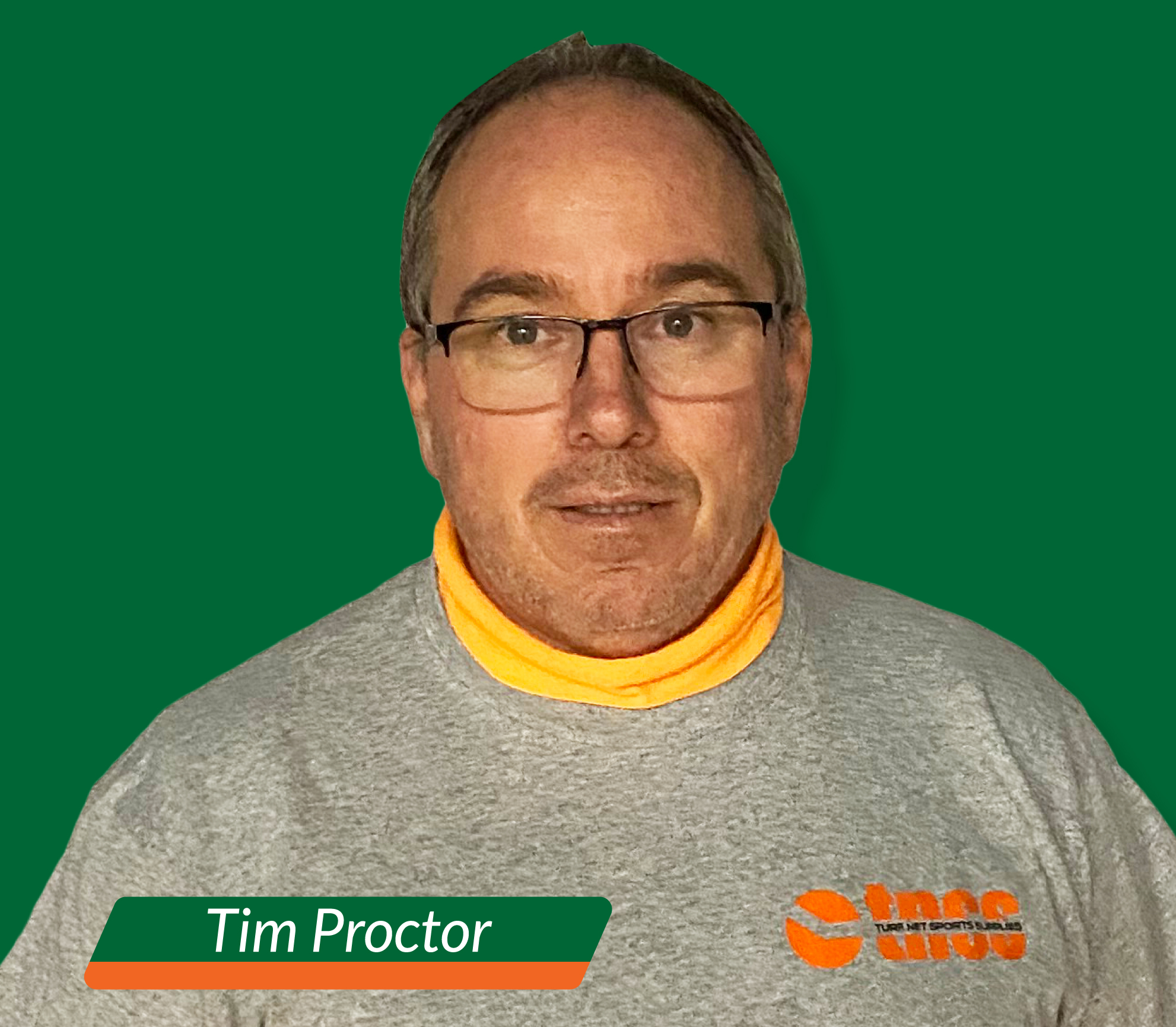 Tim Proctor, President 
Tim Proctor, founded Turf Net Sports Supplies in 2005, working diligently to build the business to Canada's fastest growing Turf, Netting and Sports Supply business in Canada.
In the Community
Outside of the business, Tim dedicates his time to his family and numerous charitable organizations including Rotary of Welland (Past-President), Rose City Kids and a number of other organizations. 
Dedicated to Providing An 'Above Par' Experience
There is nothing more important than ensuring each customer is 100% satisfied with the customer service, products and experience offered by the team at Turf Net Sports Supplies.
Justin Doucet, Inside Sales 
If you have worked with Turf Net Sports Supplies recently, chances are pretty good, you have dealt with Justin. He is answering the phones, getting your orders to you and providing you with the information you need. Justin started his journey as a Commercial Diver (underwater welder) working on numerous projects including popular ships such as the Queen Mary 2 .. His career took him to working in structural steel fabricating buildings bridges. He has worked as a foreman, worked at heights, has driven most big machines and lifts and worked with clients and contractors to ensure communications and the projects were completed on time.  Justin is an avid outdoorsmen, golfer and hockey player my whole life and a natural fit for the team at Turf Net Sports Supplies.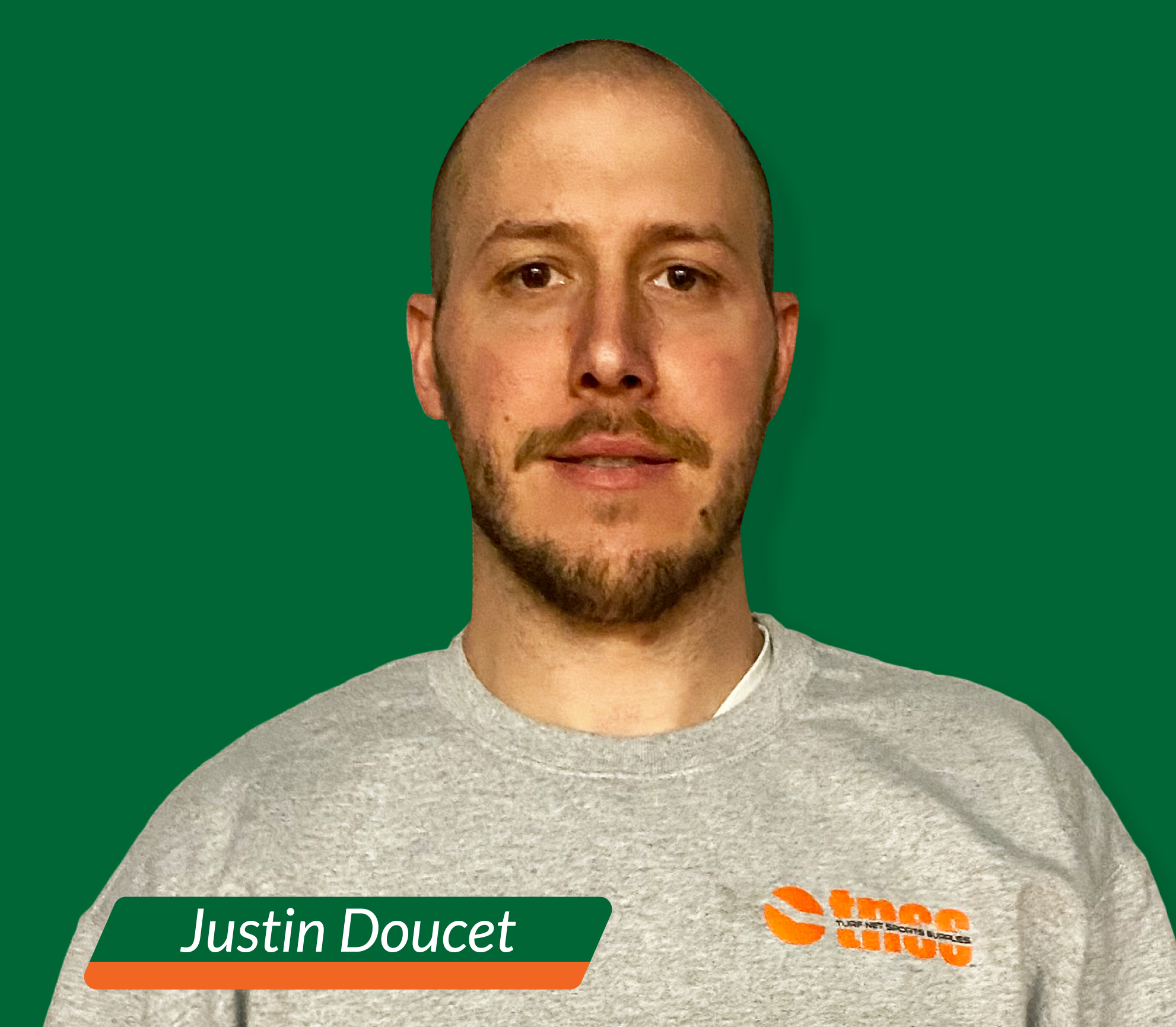 "Tim Proctor and his Team at Turf Net Sports provide their clients with excellent service and competitive pricing. Their professionalism, experience, and expertise is all outstanding. They are a pleasure to do business with."
History Timeline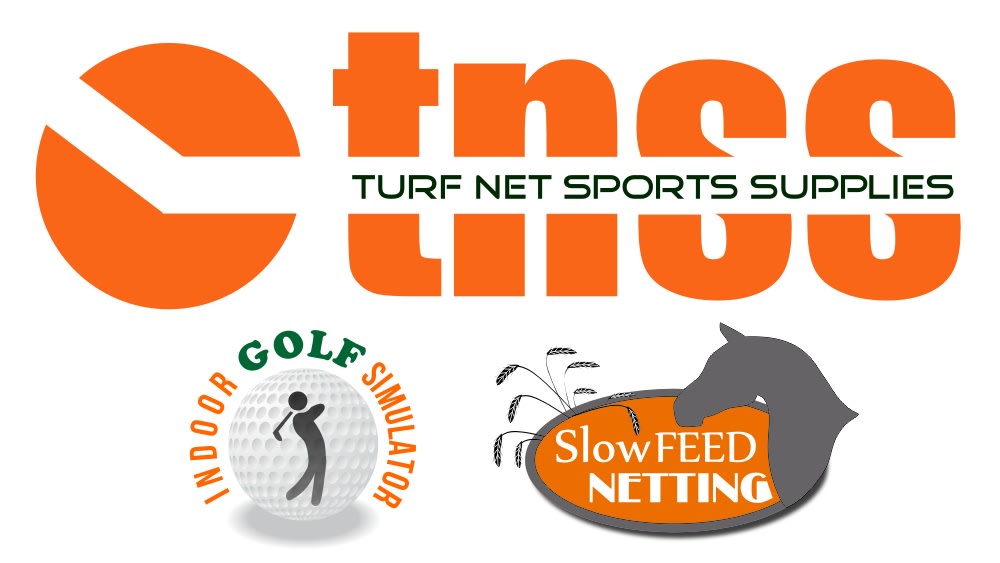 Turf Net Sports Supplies (TNSS) was started by Tim Proctor in September of 2005 with the assistance of a silent investor. The business operated from Tim's home with the garage acting as a warehouse. At the time TNSS was selling products and equipment to  miniature golf courses, driving ranges and golf courses throughout Canada.

In 2006 Turf Net introduced the supply and installation of artificial turf for putting greens, miniature golf courses as well as residential installations and hired our first team member to look after the turf side of the company.

The business continued to grow. In 2007 the business was moved from the home office to the current location occupying 1800 sq.ft. Within a year, (2008)  the office and warehouse needed to expand again. Taking over another unit beside our main office, the facility expanded again to 3600 sq.ft and now included two indoor golf cages. Another team member was hired to assist with our accounting.

Also in 2008 another piece of equipment to logo golf balls, divot repair tools, baseballs and hockey pucks as well as individual tiles used for favours at wedding parties and handouts. Another two team members were hired to help with turf installations as that part of the business continued to grow.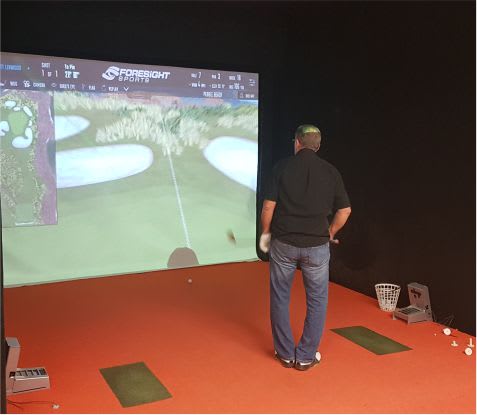 In 2009 the first indoor golf Simulator from Foresight Sports was added to our facility, offering yet another service in Niagara Region. TNSS started an indoor golf league with 7 golfers. The following year a second indoor golf simulator was added. The golf league grew to 20 golfers that year and 31 golfers the following year. It continues to grow each year. 

Slow Feed Netting was formed as a division of Turf Net Sports Supplies in 2009 expanding our netting line to the equine industry. Our hay netting for horses mimics the natural grazing for horses. The slow feed netting products are sold throughout North America.

As the company grew, a need for additional sales team members was required. In 2012 we added sales reps for our golf supply products in Southern Ontario and Central Ontario and introduced our very first golf catalog sent to golf courses across Canada.

In 2014 the company started to supply and install netting for the craze at the time "Indoor Trampoline Parks".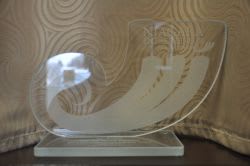 Tim and Turf Net Sports Supplies were honoured in 2015 with the Niagara Entrepreneur of the Year Award as well as the Welland / Pelham Chamber of Commerce Ruby Award for Business Initiative.  He was also nominated for the Green Initiative Award. 

Sales reps were added in Ontario, Quebec and the Maritimes in 2017 to handle requests from the various areas within Canada. This year TNSS also reduced our facility to better accommodate the golf simulators and warehousing allow the team to be easily accessible to the golfers for assistance at all times.

Our sales team continued to grow in 2019 adding Alberta and Manitoba to our coverage. 

Another $30k was invested in the software for our Indoor Golf offering 4k HD on the simulators along with 54 golf courses available for play by the golfers. Our Foresight simulators are state-of-the-art and the best in the area. 
Area Account Reps
GTA, Central & Eastern Ontario
Roy Holdsworth
905-252-4082
Western Canada
Dean Walker
403-238-4135
Atlantic Canada
Troy Henneberry
902-430-5833

Business Organizations & Affiliations
Rotary Club of Welland President 2017-2018
Rotarian of the Year 2016
Rotary Club of Welland Recipient of the Paul Harris Award
Rotary Leadership Institute Level III
Past President of Networking Niagara
Director at Large Niagara Centre Board of Trade & Commerce
Member of Camping in Ontario
Rose City Kids-Fundraiser