Turf Net Sports Supplies honoured to have national news coverage of Premier Sports Academy in Paradise, Newfoundland for their new facility with our baseball netting.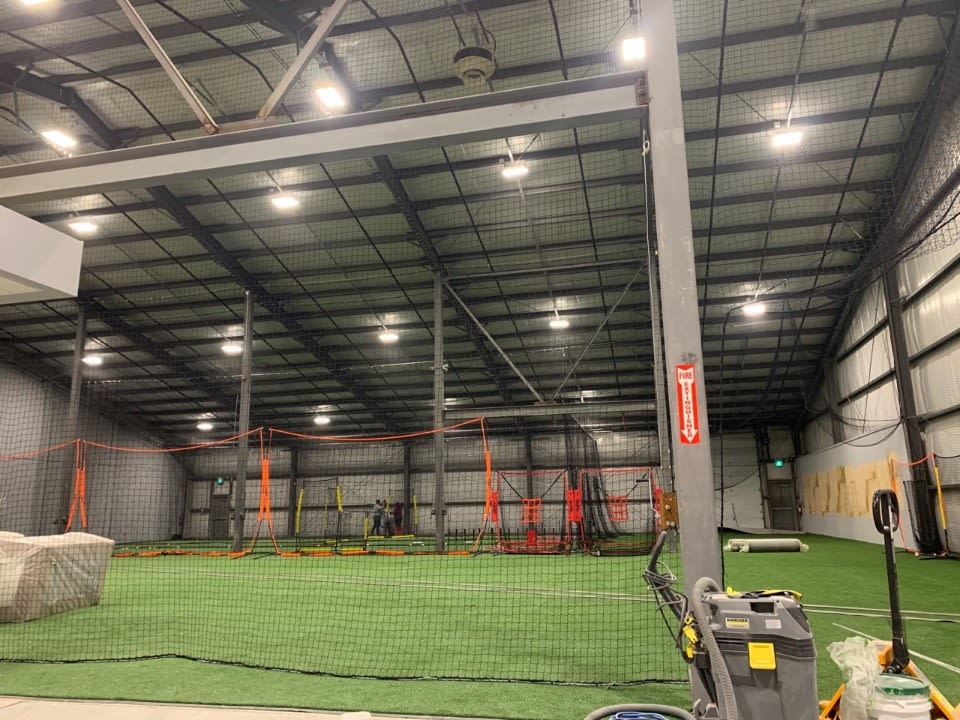 Throughout our 15 years, Turf Net Sports Supplies have completed projects throughout North America. It was our pleasure to provide the netting and installation for Premier Sports Academy in Paradise, Newfoundland earlier this year. This new facility will offer children in Newfoundland and Labrador the opportunity to hone their baseball skills leading to a career in professional baseball. The facility recently opened by Ryan Sweeney and Operations Manager, Noah Anderson will help put ball players from the East Coast of Canada into the big leagues... 
You can read more about the facility itself here in an article from CBC
Here is a Thank You Video from Premier Sports Academy to us including images from the installation
This project was a referral from Playball Canada. Turf Net Sports Supplies (TNSS) was awarded the contract to supply and install the netting within the facility to allow for indoor practice year round. It was quite the project, especially when so far from home base in Welland Ontario. We install anywhere in North America. In this case, TNSS was the only supplier willing to complete the project in short notice over the 2019 Christmas holidays so that the facility could open on January 4th, 2020! We were able to get the job done, on-time and on-budget with service 'above par'!