For the golf industry it was a late start to the year, with new protocols in place, yet we have heard many courses have had a record year!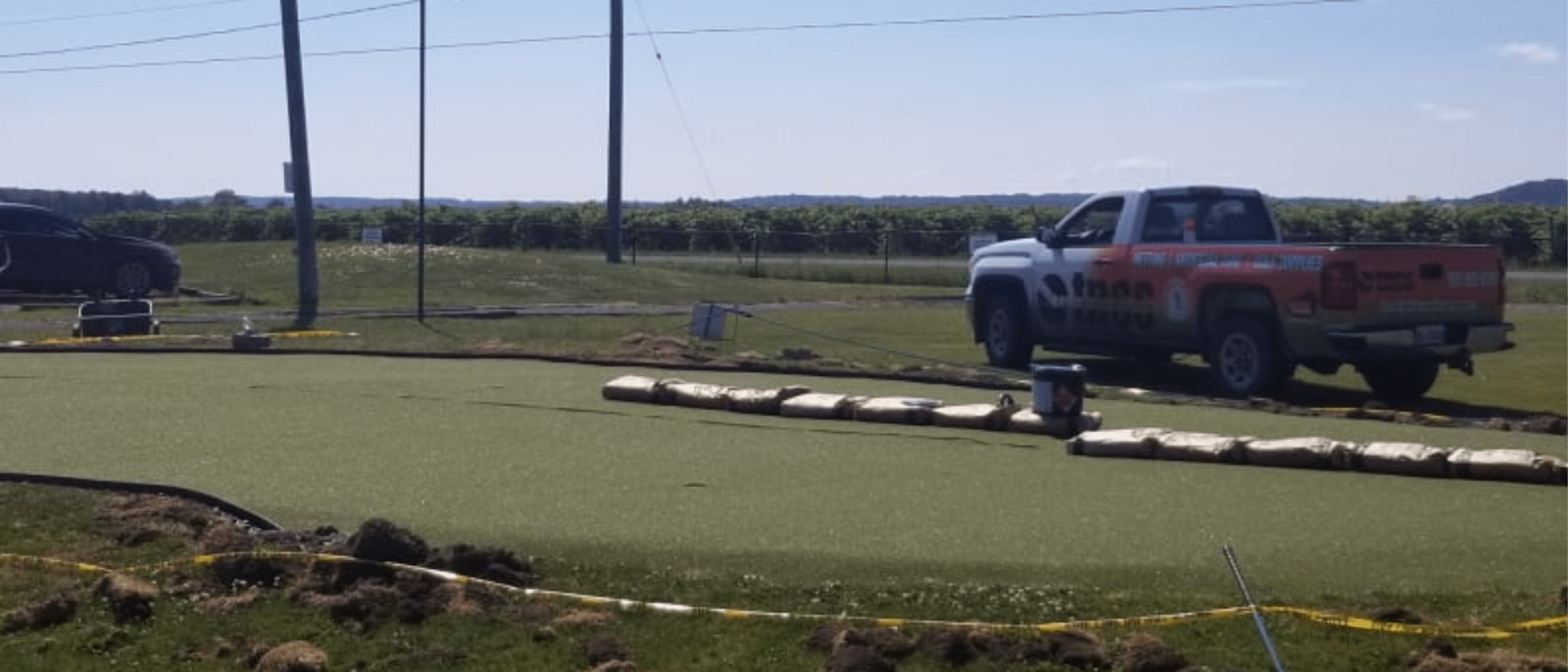 Wow – what a year this has been, the Covid-19 pandemic certainly has turned the world upside down with lock-downs, business closures and limited access. For the golf industry it was a late start to the year, with new protocols in place, but yet we have heard many courses have had a record year!

As we approach the end of the year, we're facing more lock-downs throughout the country – thankfully as a golf course, many are already closed for the season to the public, while your team continues to plan and look to the 2021 season for further growth. 
2021 Golf Course Season Planning
What if you could order now at 2020 prices and have the products delivered in the spring? Great for saving you dollars as well as the worry products may not be available, as was the case this year due to covid shutdowns.  Consider what you will need for the spring and order now…
Golf Supplies
Our 2020 catalog is always available online to peruse for needed items. You can find it here: https://www.turfnetsportssupplies.com/site/golf-course-supplies-canada#Catalog As a Canadian Wittek and Eagle One Distributor, Bayco, and E-Range dealer, Turf Net Sports Supplies offers a one-stop solution for your golf course requirements.  If you don't have our price list, just request it – we will gladly send it out.  
Netting
Did you retract your nets for the winter season, or at a minimum inspect them? What shape are they in? Do you need to repair or replace sections? Turf Net Sports Supplies is the leading supplier of impact and barrier netting in Canada. Our netting has an 8 year warranty, is Canadian-made and made to your specifications. We have supplied netting for golf courses throughout Canada and the United States – a trusted source for getting the specifications right the first time, we'll even provide instructions for your crew to properly install the nets – just ask.  We've been supplying the golf industry for 16 years…
Artificial Turf
Turf Net Sports Supplies is your Canadian supplier of artificial turf, whether it is for a putting green, matts or our specialty product Tee-line turf – shop and compare, our product is top of the line and at a better price.  (photo of Tee Line Turf). Don't forget to check our bargain bin – we may just have the piece you need.  (other photos)
Equipment
Is it time to replace your ball pickers or ball washers? Or maybe you simply require a part, at Turf Net Sports Supplies, we carry the parts as well as sell the pickers and washers. Truly, we are your one-stop source for everything you require for your golf course or driving range.
Added Revenue Streams
Golf Cages
With the pandemic keeping more people working from home, or not working at all, there is an abundance of free time – translating to more time golfing.  Golfers are looking for ways to keep busy whether on your course or in the back yard.  Have you considered building more golf cages on the property, or offering golf cages in the pro shop for the 'backyard golfer'?   Whether you choose the power cage available on our website https://www.turfnetsportssupplies.com/site/golf-cage-netting or a custom option, we're here to assist you.
Simulator Booths
Many courses are adding golf simulators to their service offering – and do we know a thing or two about building the perfect simulator booth. Turf Net Sports Supplies built two booths at our head office that are busy all winter long as well as rain days in the summer.  Your golf pro could keep that simulator busy year round with lessons, swing analyzing and much more. Your course could be open year-round. 

We can supply the screens, the netting the turf and matts – everything but the simulator system itself. What we're saying is, you do not need to purchase the entire booth setup from the simulator company, we can supply it at a much better price – we can even share our tips for running a profitable simulator…
Pro Shop Items
Ask about our sunscreen, bug spray and other counter-toppers, give-aways and promotional items as well. From beer cozies to coolers – all branded for your course. 

 
Sure, this blog is more of sales letter than a blog post – and the reason for it is, we find that not all of our customers realize when it comes to supplying your course with what you need, Turf Net Sports Supplies is a one stop shop!   
Get a quote or contact us today!