Giving children a fun, safe, clean and friendly playground area with low maintenance for your park, school or daycare centre. Our landscape turf experts will get you started.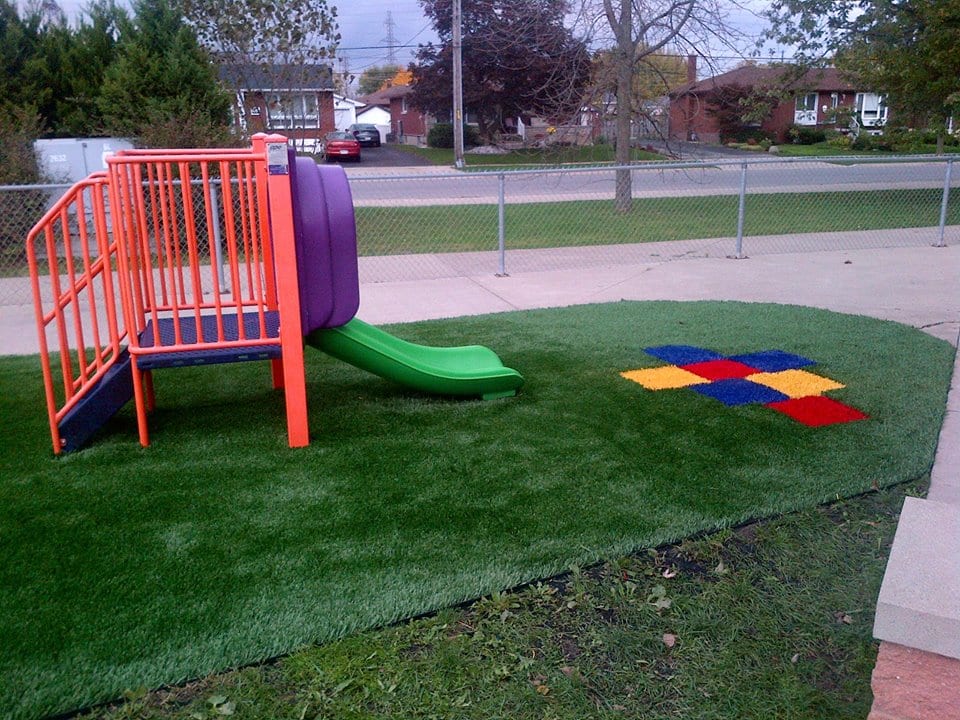 Artificial Grass - Practical, Safe & Fun
If your daycare centre, school or park is looking for an alternative for the playground area, we have a solution to fit your requirements. A safe, yet fun environment for children while providing low maintenance for your facility. Turf eliminates hazards of buried objects in the ground, is easily maintained, eliminates mud and dirt being tracked back into your facility - and the children will love it! 
Installation & Customization
Our turf specialists will help with the design, specifications for the ground surface requirements and provide the installation of the turf. We can even create custom designs and colours to make a fun play area.   
Sandbox Covers
Ask about our custom sandbox covers. Protect the sandbox from debris and buried animal waste. Our experts have a solution for your specific playground requirements. Residential and commercial applications.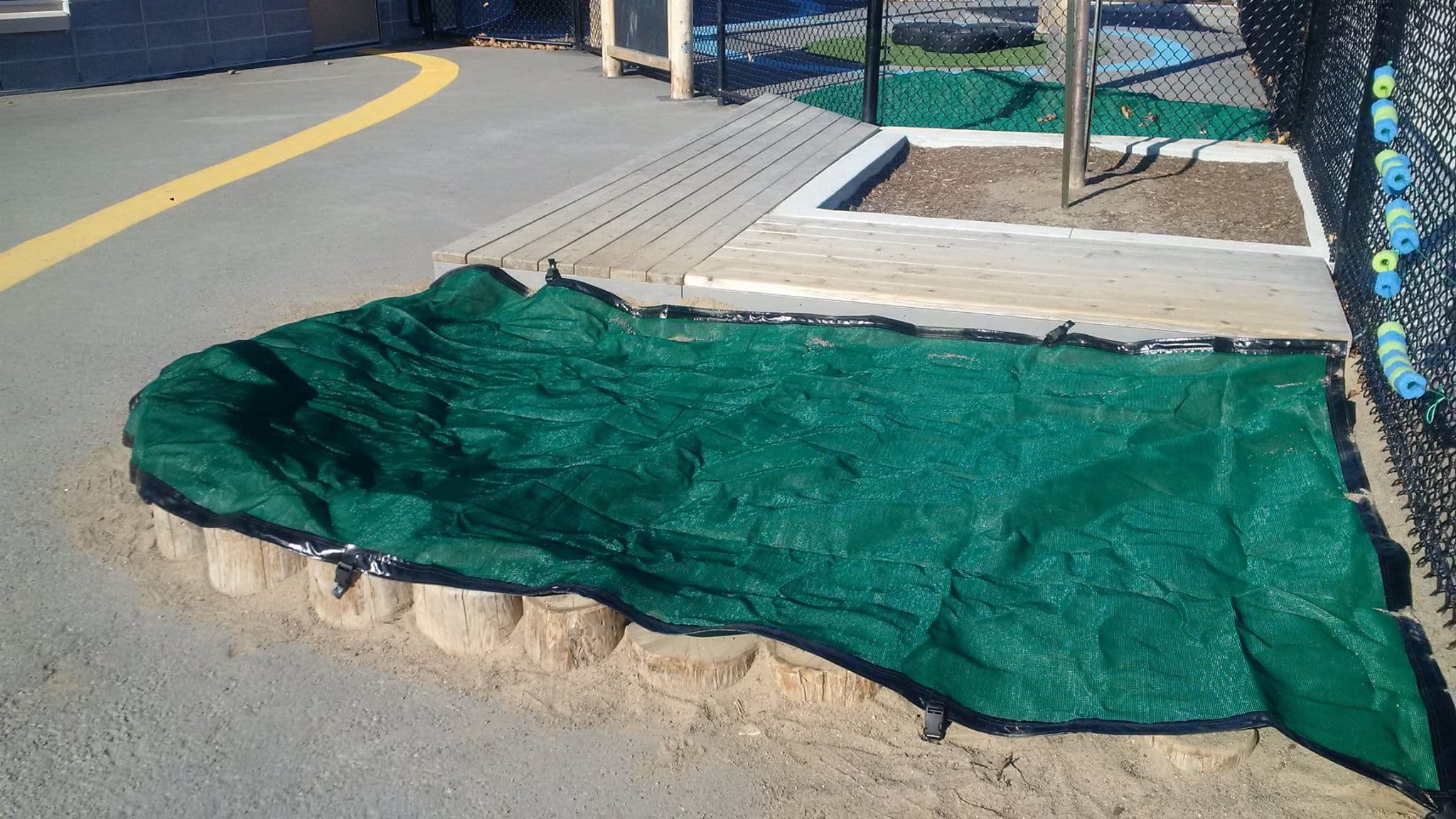 Less Maintenance For Your Playground
With no weeding, watering or mowing your maintenance and overhead costs will be lowered due to less man-hours required to maintain the turf and your facility. Janitorial crews inside your facility will not be cleaning mud and dirt from the aftermath of rainy days...  
Request More Info
Naturalized Playground for YMCA of Niagara
Posted Apr 25th, 2019 in In The News, Community

Turf Net Sports Supplies is proud to have participated in this project alongside Rotary of Welland and many others in helping to complete an outdoor play area. 
READ MORE: 
Since we are completely satisfied with the appearance and feel of the turf on our large upper deck overlooking Lake Ontario, we have used this area a great deal since your turf was installed. It was a pleasure doing business with a firm that recognized that my time is also valuable.