Turf Net Sports Supplies makes it easy for Mini-Putt Golf Courses to shop for their everyday needs. Get your course supplies today. 

If you don't see what you require - call us 1-877-617-8787, 
or click here for our full catalog.
Safe-T Putters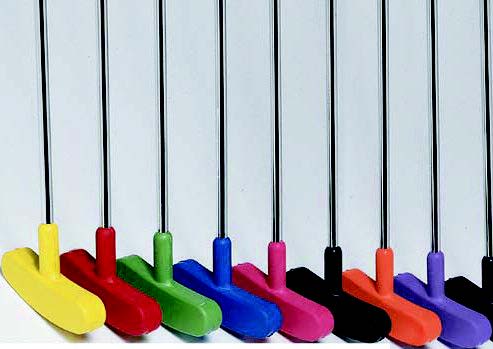 The popular putters that everyone loves! Softer head reduces the damage to fairway carpet, landscaping, and obstacles.
The most durable putters on the market.
• Won't crack or fade from sun exposure.
• They pay for themselves in terms of preventing injury to players.
• Enjoy insurance premium reductions with the use of Safe-T Putters throughout your course.
• Designed of "soft touch" Nitrile rubber molded around entire blade.
• Specially weighted to industry standards.
• Available in 37", 35", 32", 29", 27" and 24". Custom lengths also available.
Colours: Yellow, Red, Green, Blue, Pink, Black, Orange and Purple.
Weight: 1 lb.  
$ 16.75 
2 Piece Miniature Golf Balls

TNSS offers the widest selection of quality Miniature Golf Balls in the  industry… neons, pastels and originals in a rainbow of fun colors! Featuring  Surlyn covered, two piece construction.  Sold in dozens.
Colours: Blue, Green, Orange, Red, Yellow, Neon Green, Neon Orange, Neon Pink, Neon Yellow, Pastel Blue, Pastel Green, Pastel Peach, Pastel Pink, Pastel Lavender, Pastel Yellow, Black, Purple
$ 10.25 / Dozen
Golf Pencils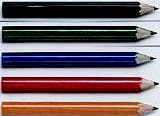 Our pencils are the standard of the industry. Colors: Black, Green, Red, Yellow.
31/2" long. Sold per gross (144 pencils).
Colours: Black, Green, Blue, Red, Yellow
$ 6.95 / Gross
Miniature Golf Score Cards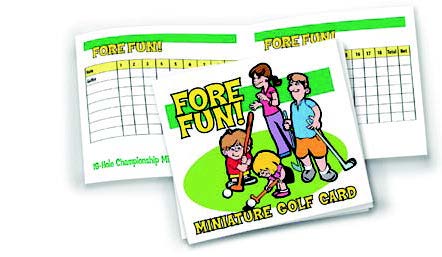 Made of heavy card stock paper. Cards are scored in the center for easy folding.
Sold 1000/package. Weight: 5 lbs.
$ 55.50 / 1000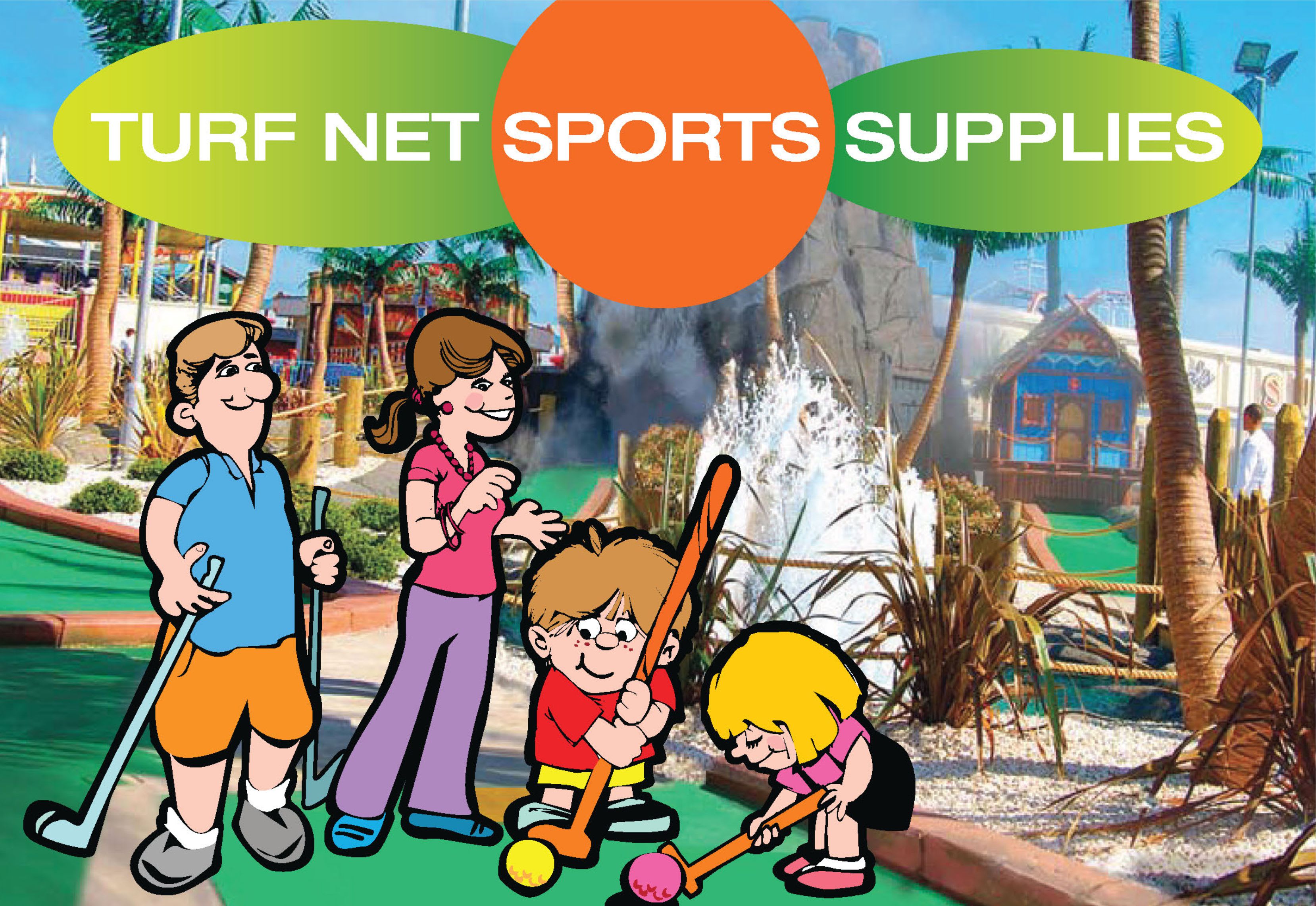 Urethane Putters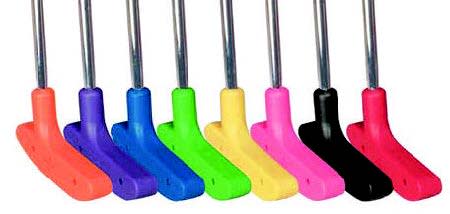 This stylish Urethane Putter is the newest addition to the TNSS putter line.
• Durable yet still softer than metal putters.
• Bull's eye and aiming line on the head.
• Available in 8 exciting colors.
• Sizes from Kids to Adults.
Available in 37'', 35'', 32'', 29'', 27'' and 24''.
Custom lengths also available.
Colours: Orange, Purple, Blue, Green, Yellow, Pink, Black and Red. Weight: 1 lb.
$ 16.75 
Traditional Putters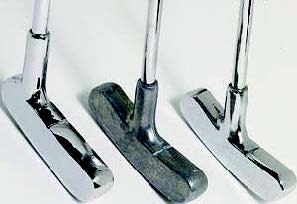 Our chrome and silver satin putters offer long life and a classic design
• Double sided putter heads for right and left handed players.
• Made of durable die cast heads with extra thick hosel walls.
• Stainless steel step-down shafts.
• Custom designed grips with molded plastic butt cap
for longer wear.
• Custom lengths available.
Choose from - Chrome, End shaft,  or Silver Satin or Chrome Centre Shaft.
Specify length
$ 19.95 
1 Piece Miniature Balls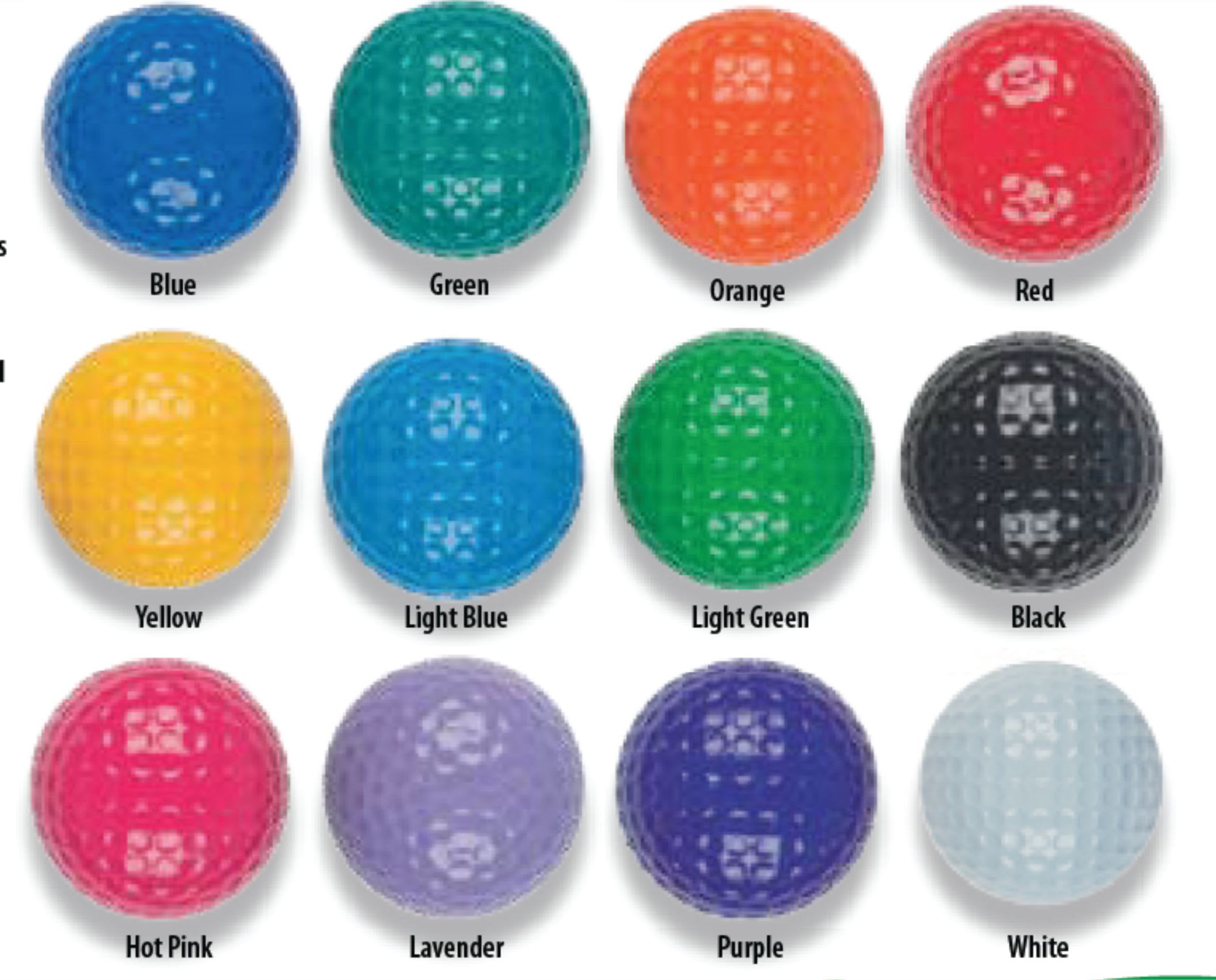 A solid, cut-proof ball with the color completely through the ball. Available in 12 colors.  Sold in dozens.
$ 10.25 / Dozen
Floater Miniature Balls

We're not kidding when we say our balls rise to the top over the others, after all, they're Floater Balls! Our unsinkable favourites are available in every colour. Sold in dozens.
Colours: Blue, Green, Orange, Red, Yellow, Neon Green, Neon Orange, Neon Pink, Neon Yellow, Pastel Blue, Pastel Green, Pastel Peach, Pastel Pink, Pastel Lavender, Pastel Yellow, Black, Purple
$ 11.75 / Dozen
#82227 and #82230 $13.50/Dozen