What an experience we had last week in Calgary, attending the Alberta PGA Buyers Show. The City, the people and the show itself were beyond what we expected.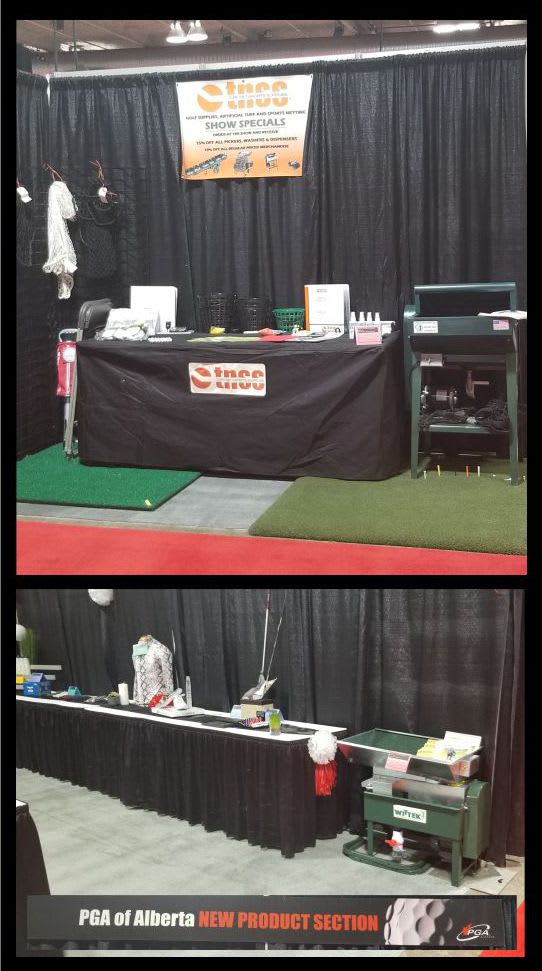 While we have participated in other golf shows throughout our 15 years, this is the first time we have attended the Alberta Show. We had a small display, and one of the products (the Wittek Twist) we sell as a distributor for Wittek Golf in Canada was on display in the new products area.  We had a few show specials which many of you took advantage of – thank you!

It was great meeting so many of you in person for the first time, and connecting with so many other golf professionals from the west. Turf Net's west coast representative Dean Walker was eager to introduce us to all those we have been working with over the past few years and introduce us to many more, whom we're sure we will be working with soon.

We even picked up a few new product lines ourselves at the show, watch for those on our website in the near future…

Thank you and remember:
The Grass is Always Green at Turf Net Sports Supplies, and the Experience Above Par!